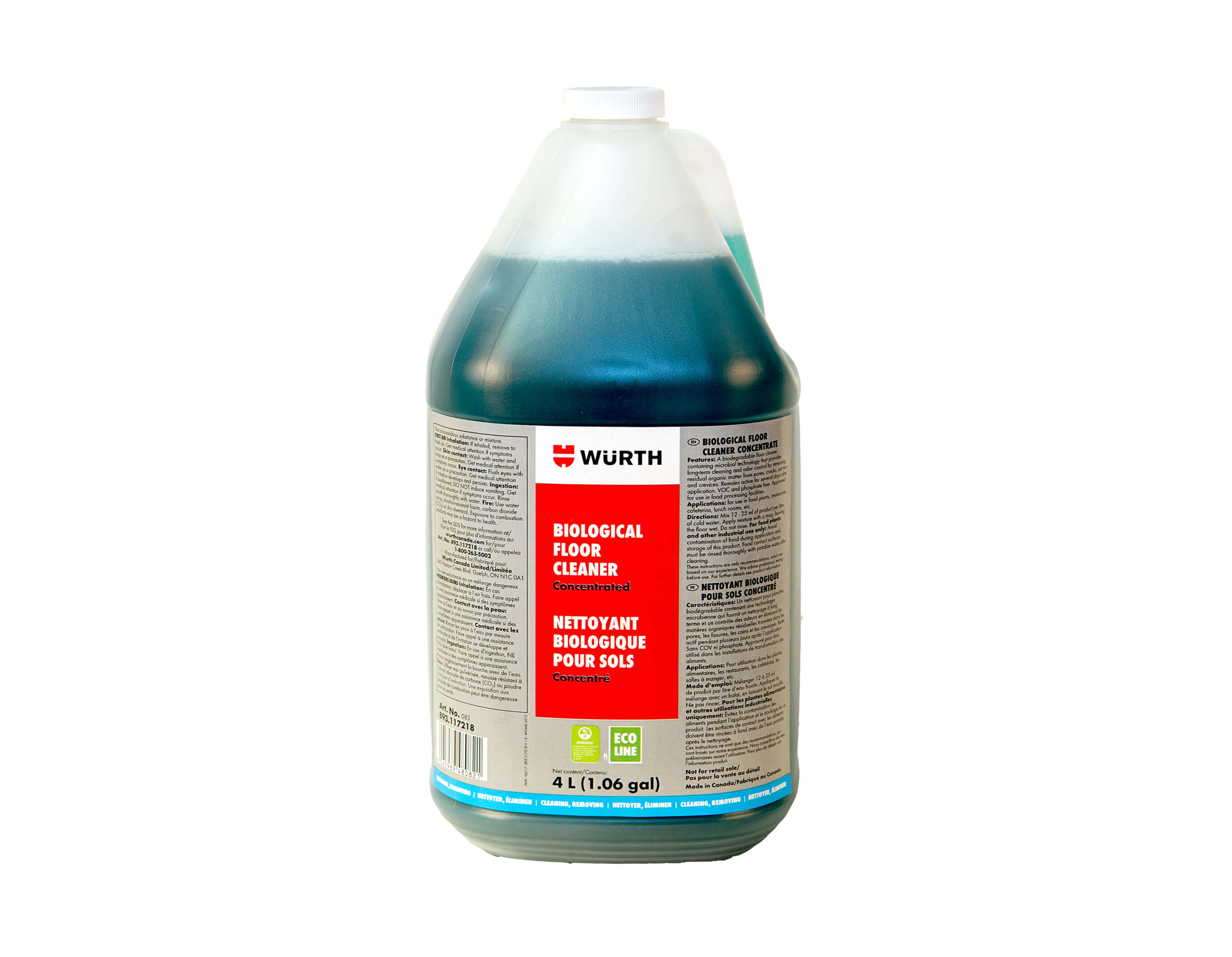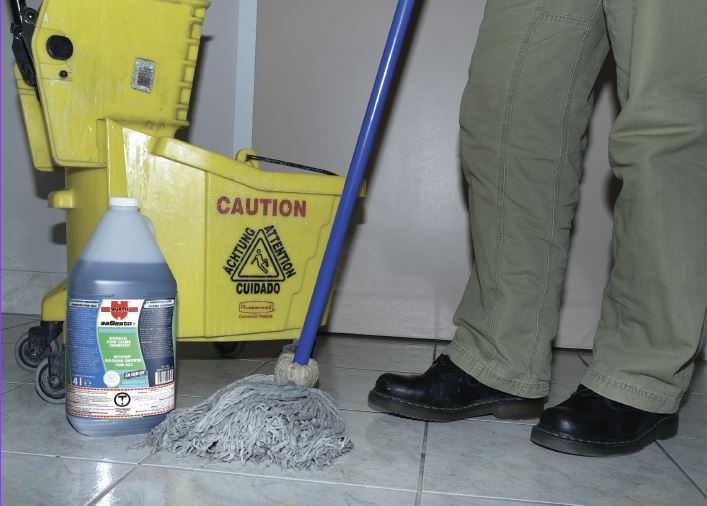 BIOLOGICAL FLOOR CLEANER 4 L
893.117218
- UNSPSC
47130000
Biologically active "dirt eating" floor cleaner
Technical Information
| | |
| --- | --- |
| Contents | 4 L |
| Dilution | Concentrate |
| | |
| --- | --- |
| pH Level | 7.5-8.5 |
| EAN | 4045989480821 |
Features
For uncompromising ecologically sound chemical-technical products
Powerful cleaning
Improves the quality and cleanliness of the workplace
Safe and easy-to-use
Approved by the Canadian Food Inspection Agency
Eco-Logo certified
Benefits & Advantage
Completely biodegradable
Made from 100% sustainable resources
VOC free
Completely soluble in water
Phosphate-free
A better choice for your health and for the environment
Highly effective immediate cleaning
Provides long-term deep cleaning by removing embedded residual organic material found in pores, cracks, crevices and corners
Cleans floors and grout
Cleans without harsh chemicals
Reduces slippage through the removal of grease on floors
Improves the waste stream by creating a biofilm in drains, reducing organic build-up
Controls malodours
Reduces conditions that encourage pests
pH: 7.5-8.5
Approved by the Canadian Food Inspection Agency
Applications
Food plant floors, cafeterias, hospitals, restaurant kitchen floors, grocery store food preparation areas, veterinarian hospitals and kennels, fast food chains. Works best on vegetable/animal oil and grease. Specifically designed to penetrate porous floor surfaces to degrade and eliminate grease and other organic materials that can accumulate over time. Biological Floor Cleaner produces enzymes that will break down the fatty acid components of grease. The microbes continue cleaning long after you have finished.
Instructions
Mix 12 - 25 ml of product per litre of water
Notices
This information is only a recommendation based on our experience. Preliminary testing required.
Review(s)
Product not yet rated.
---