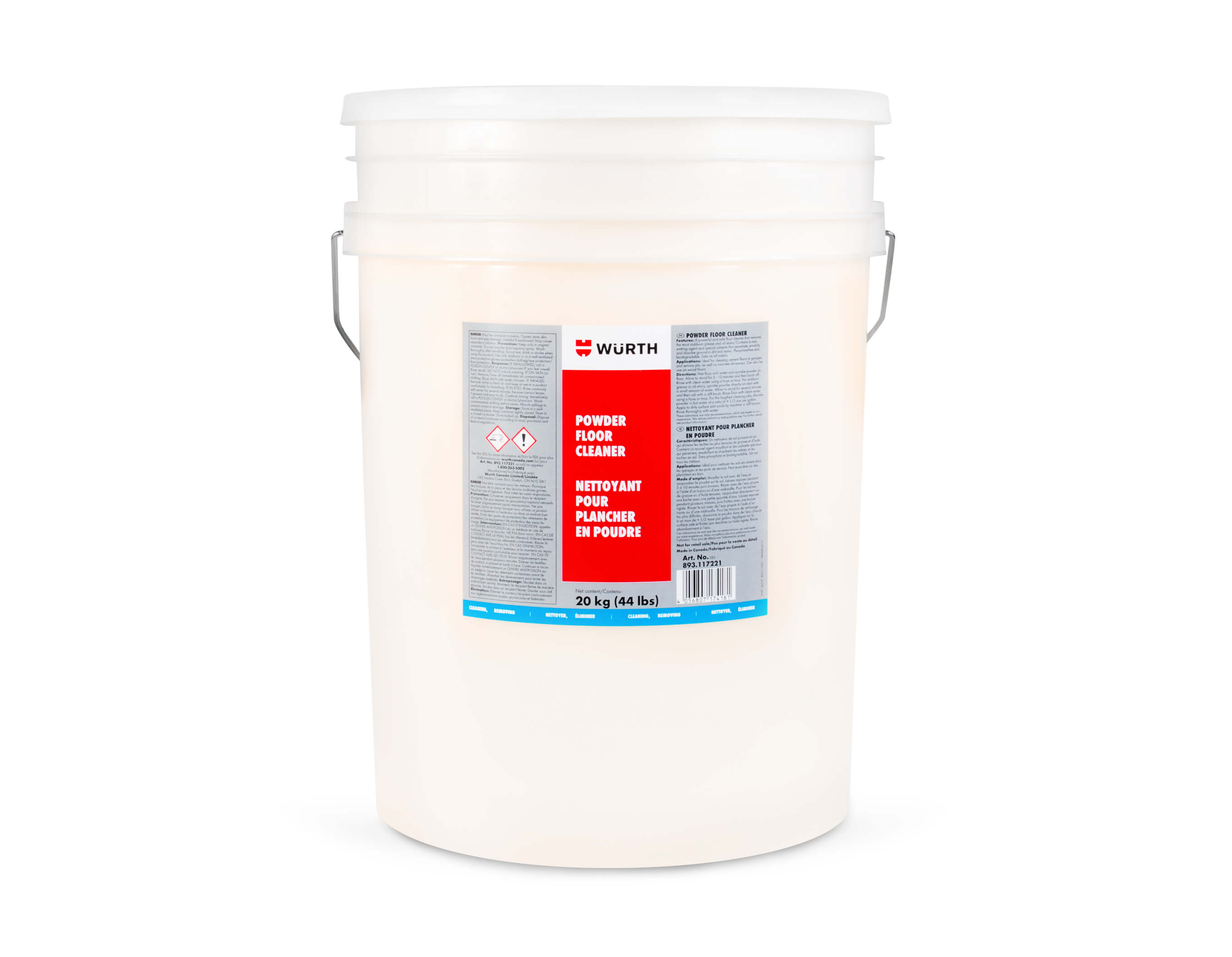 POWDER FLOOR CLEANER 20KG
893.117221
- UNSPSC
47130000
A powerful and safe floor cleaner that removes the most stubborn grease and oil stains.
Features
Contains cleaning agents that penetrate, emulsify, and dissolve ground-in dirt and stains
Phosphate-free and biodegradable
Safe on all metals and wood floors
Applications
Ideal for cleaning cement floors in garages and service pits, as well as concrete driveways
Instructions
For general cleaning: Wet floor with water and sprinkle powder on floor. Allow to stand for 5-10 minutes and then brush off. Rinse with clean water using a hose or mop.
For stubborn grease or oil stains: Sprinkle powder directly on stain with a small amount of water. Allow to stand for several minutes and then rub with a stiff brush. Rinse floor with clean water using a hose or mop.
For the toughest cleaning jobs: Dissolve powder in hot water at a ratio of ½ cup per gallon. Apply to dirty surface and scrub. Rinse thoroughly with water.
Review(s)
Product not yet rated.
---