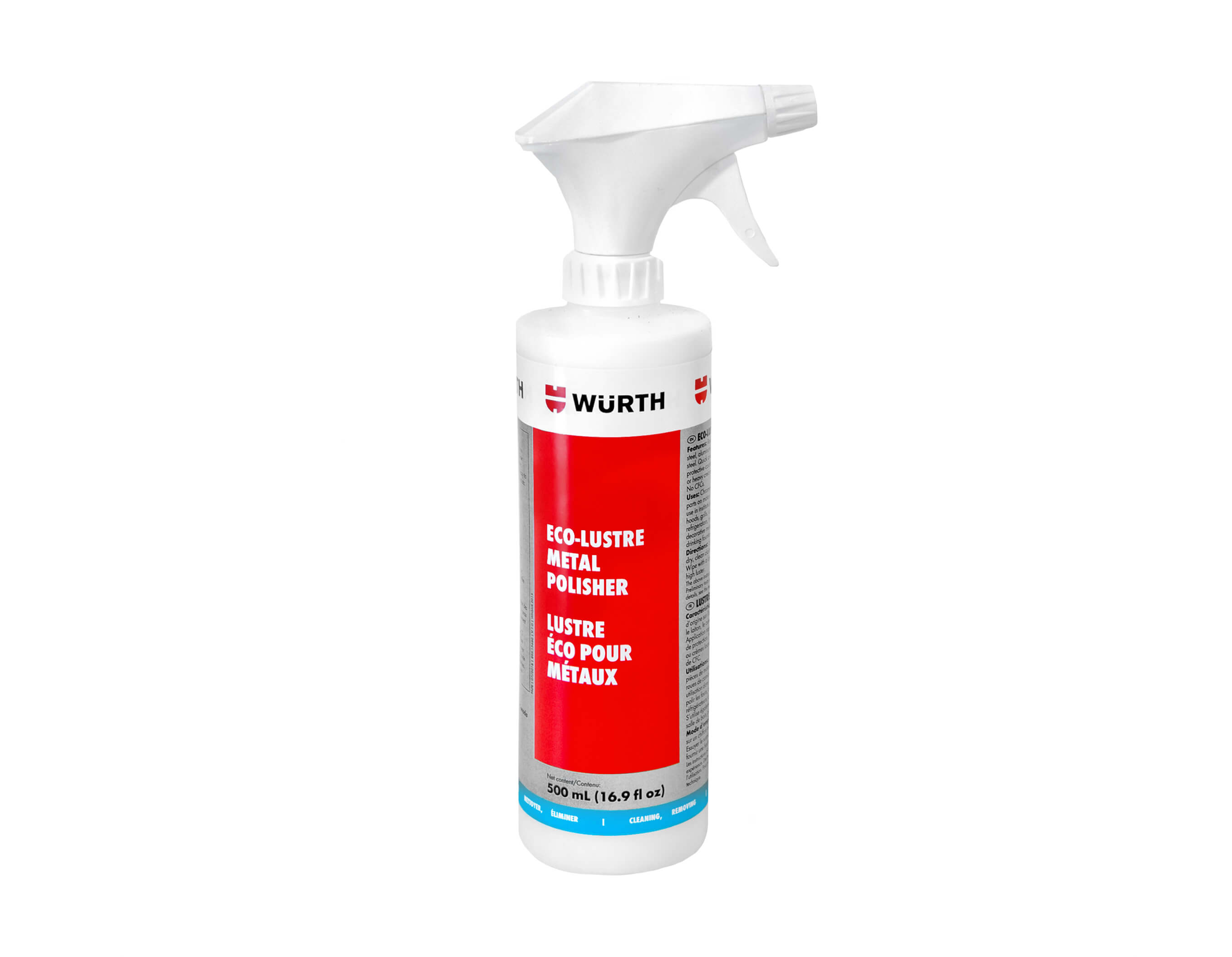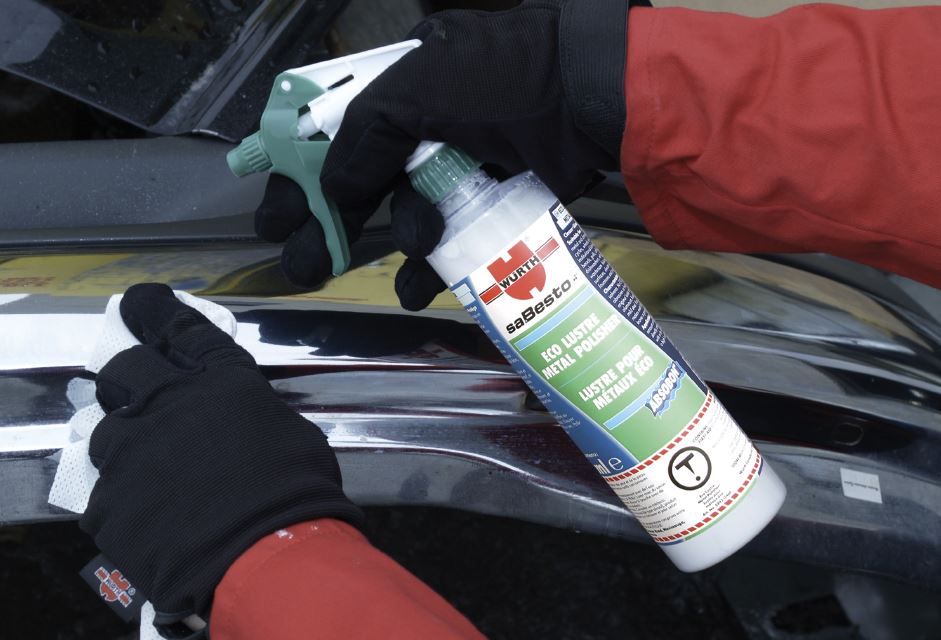 ECO-LUSTRE METAL POLISHER 500 mL
893.15460
- UNSPSC
47131817
Restores original lustre to a variety of metal surfaces
Features
For uncompromising ecologically sound chemical-technical products
Made from sustainable resources
No chlorinated solvents
Easy to use
Benefits & Advantage
A better choice for your health and for the environment
No VOCs
Creates absolutely no harsh vapours
Gentle on materials and surface finishes
Spray on, wipe off
Cleans and shines without abrasives or heavy creams
Leaves a preservative coating to help prevent fingerprints or marks from appearing
Applications
For use on chrome bumpers, aluminum wheels, brass and stainless steel parts and also on copper, zinc and mild steel
Cleans and polishes stainless steel appliances, aluminum, brass, copper, zinc and mild steel, fixtures, elevator doors, drinking fountains, paper receptacles, etc.
Instructions
Spray a liberal amount onto a dry, clean cloth or directly onto metal surface. Wipe with a dry cloth. Buff out to provide a high lustre. This product will leave a dry, protective coating. Do not use on any surface that can be harmed by water. Contains silicone
Notices
This information is only a recommendation based on our experience. Preliminary testing required
Review(s)
Product not yet rated.
---