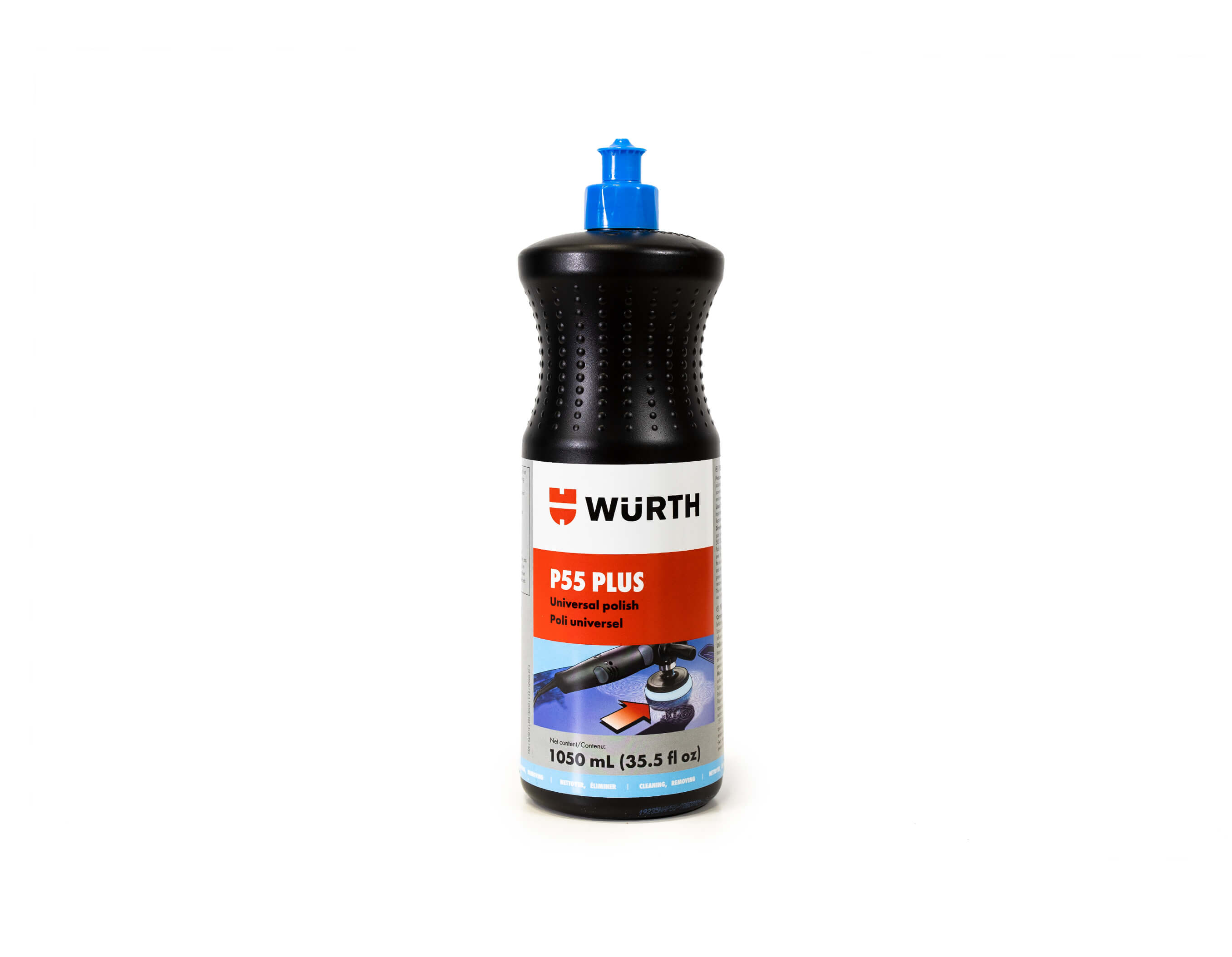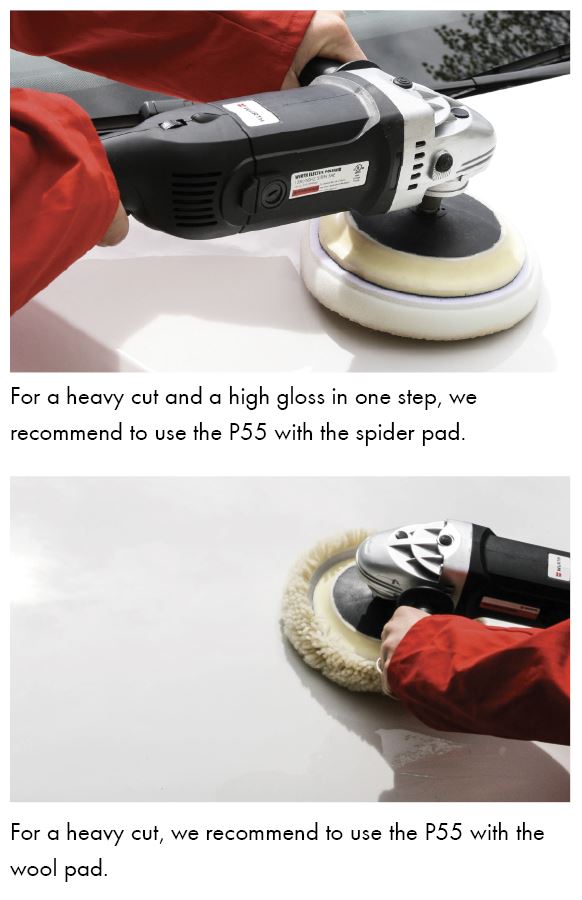 P55 UNIVERSAL POLISH PLUS 1 kg
893.150955
- UNSPSC
47131806
A moderate cut polish with a high level of gloss when polishes out. Treats and seals paintwork in only one working step. Leaves an intense shine and forms a long lasting protective layer against environmental influences. The formula carries the unique powder properties made of aluminum oxide.
Features
Carries the Intelligent Powder Technology (iPT) that can remove mechanical car wash scratches and other imperfections from paint
Unique powder properties of the aluminum oxide results in a mirror like finish of the coating
Can be used on old and new painted surfaces
Recommended for any paint type with the exception of matte finishes
Free of silicone
Can be applied and processed both manually and by machine
Easy application with minimal clean up involved
Economical in consumption
Applications
Shake the container well before use
Clean the paint surface prior to treatment
Wet the surfaces of the selected polishing wheel evenly with the paste and apply a small amount to the surface to be processed
Apply polish evenly to the target surface with a soft polishing cloth or polishing sponge using circular movements
For light to medium scratches, use the blue perfection polishing pads
For deep scratches, use the top wool pad
Position the polishing pad flat on the surface and start the polisher at a speed of 1000 to 15000 rpm
Using steady pressure, work the pad over the polishing surface until all swirl marks and imperfections are removed
Carry out the same application method for surface sections
Finally remove all residue with a microfiber cloth
Review(s)
Product not yet rated.
---