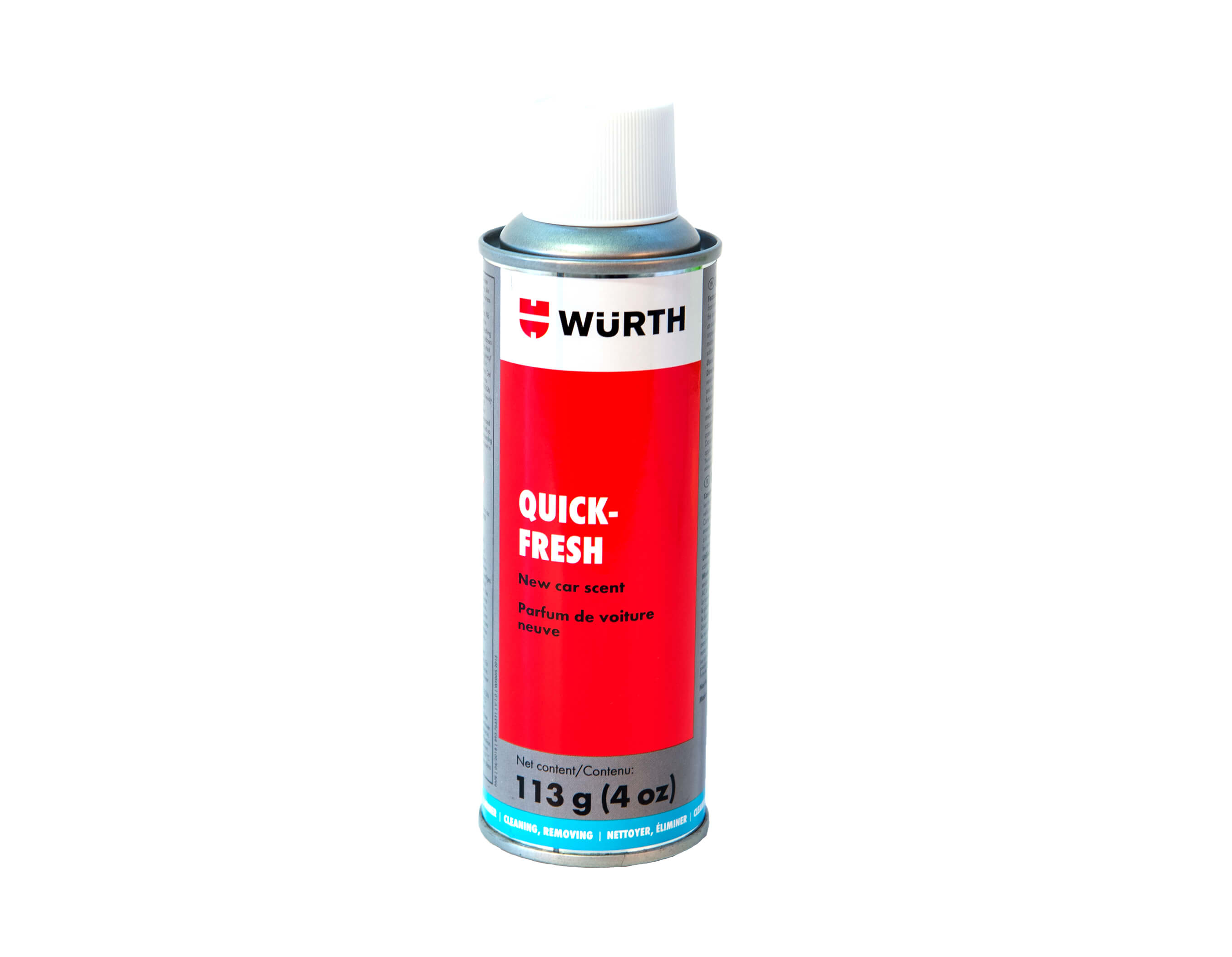 QUICK-FRESH NEW CAR SCENT 113G (OLD-893.76451)
893.764531
- UNSPSC
47131812
Excellent for removing odours and returning a fresh air smell to vehicle air conditioning systems
Technical Information
| | |
| --- | --- |
| Contents | 113 g |
| Scent | New car scent |
Benefits & Advantage
Specially formulated to handle the problems associated with moisture accumulation
The powerful fragrance and odour counteractant system does not just cover up offensive odours, but effectively eliminates them at the source
Excellent for cars, trucks, RVs, boats, etc
Suitable to refreshen smoked-in vehicles, older cars, trucks
Ideal for mildew and mould smell removal
Pocket size
Instructions
Engine must be running
Turn on the AC and the fan at maximum speed
Recirculate button on
Place can on floor of car
Press button on can to release product.
Close the door and allow 10 minutes for the can to empty and to circulate through AC system and internally in the car
When can is empty, open doors to allow venting for 5 minutes
Notices
Occupants should remain outside the vehicle during application
Review(s)
2021-05-12
Smells more like baby powder than a new car. Some like it, some don't.
2020-10-05
très efficace, notre premier choix rapport qualité-prix
2020-08-10
Really helps with odour from the vents
---