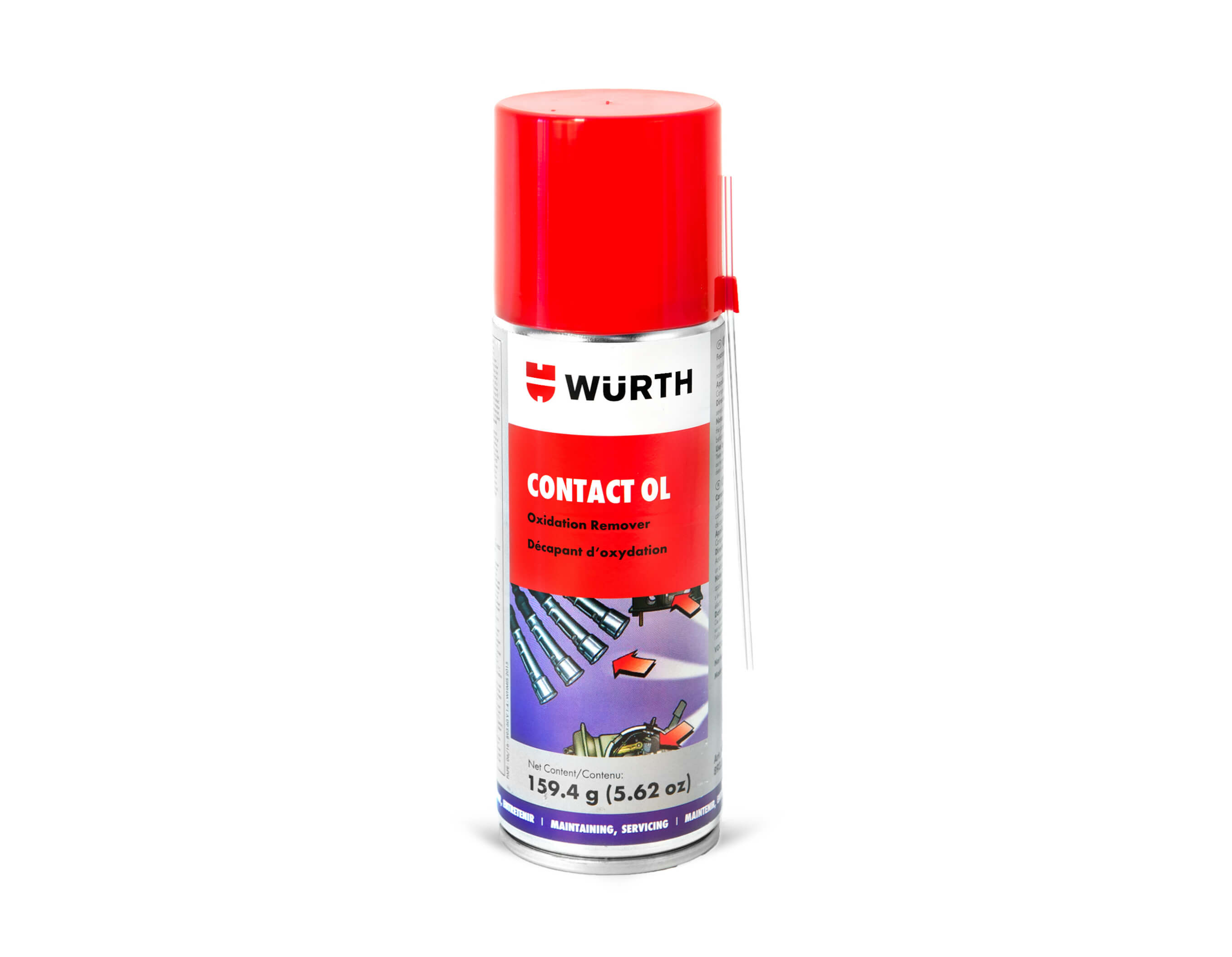 Removes oxide and sulphide deposits, residue, resin, oil or dirt from electrical contacts. Eliminates crackling noises and current leakage. Halogen-free.
IN-STORE
5 pieces in stock at Vaughan, ON as of 1:51 AM. Directions
Call us at (289) 474-5447 to place an order and to learn about our in-store services.

In-store pickup -

FREE

Curbside pickup -

FREE

Same-day local delivery
Benefits & Advantage
Cleaning agent for electrical contacts
Will clean all kinds of electrical contacts
Removes oxide and sulphide layers, resin, oil and dirt
Eliminates high resistance
Eliminates crackling noises immediately
Does not affect usual construction materials
Contact OL must have dried off completely before the electrical system can be put back into operation!
Applications
For all types of electrical contacts.
Compatible with most construction materials.
Instructions
Spray lightly on the contacts.
Insert contacts several times to clean or use a soft abrasive.
Test for plastics compatability.
Do not apply when the power is on.
Allow solvent to evaporate completely before restoring power.
Notices
This information is only a recommendation based on our experience. Preliminary testing required.
Review(s)
2020-07-16
great working product
---