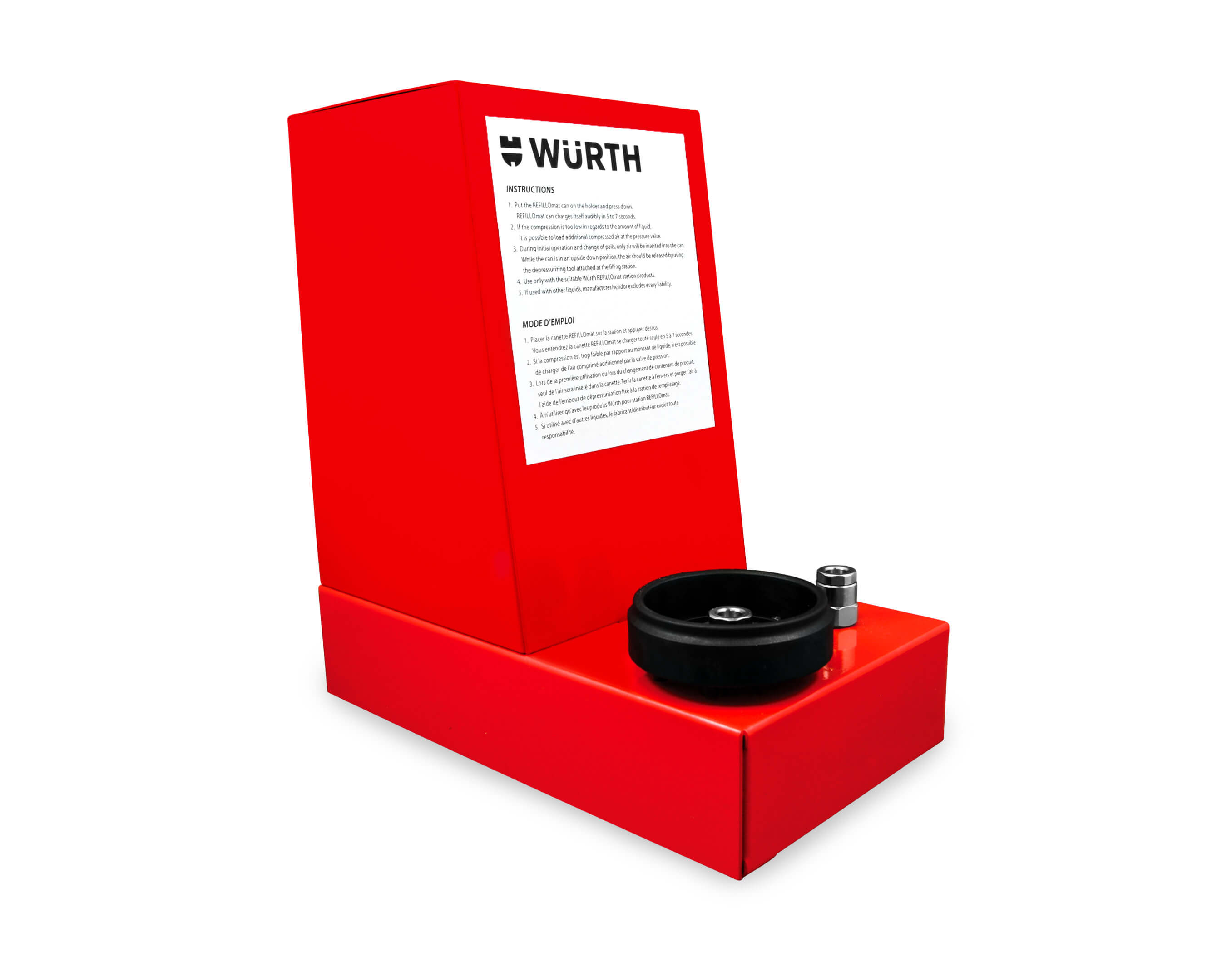 997.141887
- UNSPSC
25191742
The safe, economical system for the automatic refilling of spray cans with chemical and compressed air. The reusable 'aerosol' system. Safe, Economical, environmentally friendly!
Features
The REFLLOmat can looks like an ordinary aerosol can, yet it is a tool. It is convenient to handle and sprays in every position.
The REFILLOmat station regulates charging the reusable can with approx 300-400 ml of products and the correct pressure of compressed air (6 bar/87 psi), which acts as the propellant. Charging takes just 7 seconds!
REFILLOmat combines the ease and convenience of an aerosol with the cost savings of bulk into one innovative system.
The REFILLOmat system minimizes can garbage and waste, thus reducing negative environmental effects.
Benefits & Advantage
Refillable
Tremendous space savings
Highly cost-effective
The REFILLOmat cans have a protected spray nozzle
Durable and long-lasting
Contents
Filling station & station grounding cable
Depressurizing tool for cans
Closing cap and hose, Art. No. 997.141889
Hose for compressed air supply, NPT 1/4" Art. No. 891.870953
Additional hose
Release plate for Brake Cleaner, Code 1 Art. No. 891.870951
Instructions
Filling is simple. Press the can into the filling station. 300-400 ml of chemical and 6 bars/87 psi of compressed air are available after the 7 second filling operation. If, after use, there is still chemical in the can but no longer enough propellant, press the can onto the air nozzle (right nozzle) to charge the can with air only.
Warranty
1 year limited warranty. Use of any non-approved chemical voids warranty. Improper use may result in station malfunction and/or serious personal injury.
Review(s)
Product not yet rated.
---