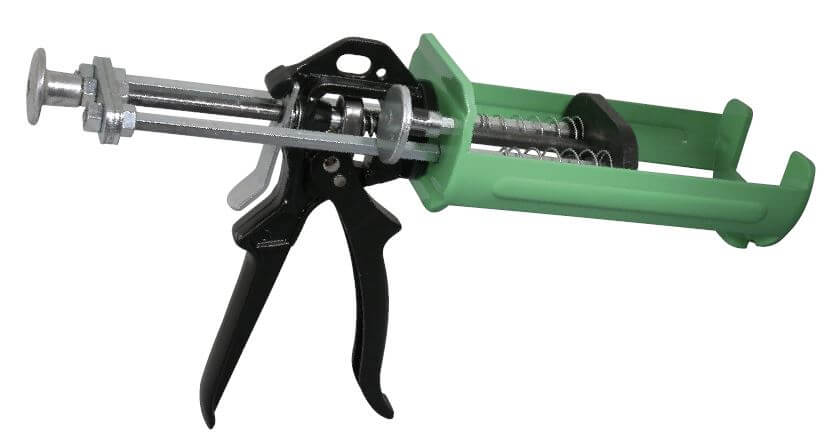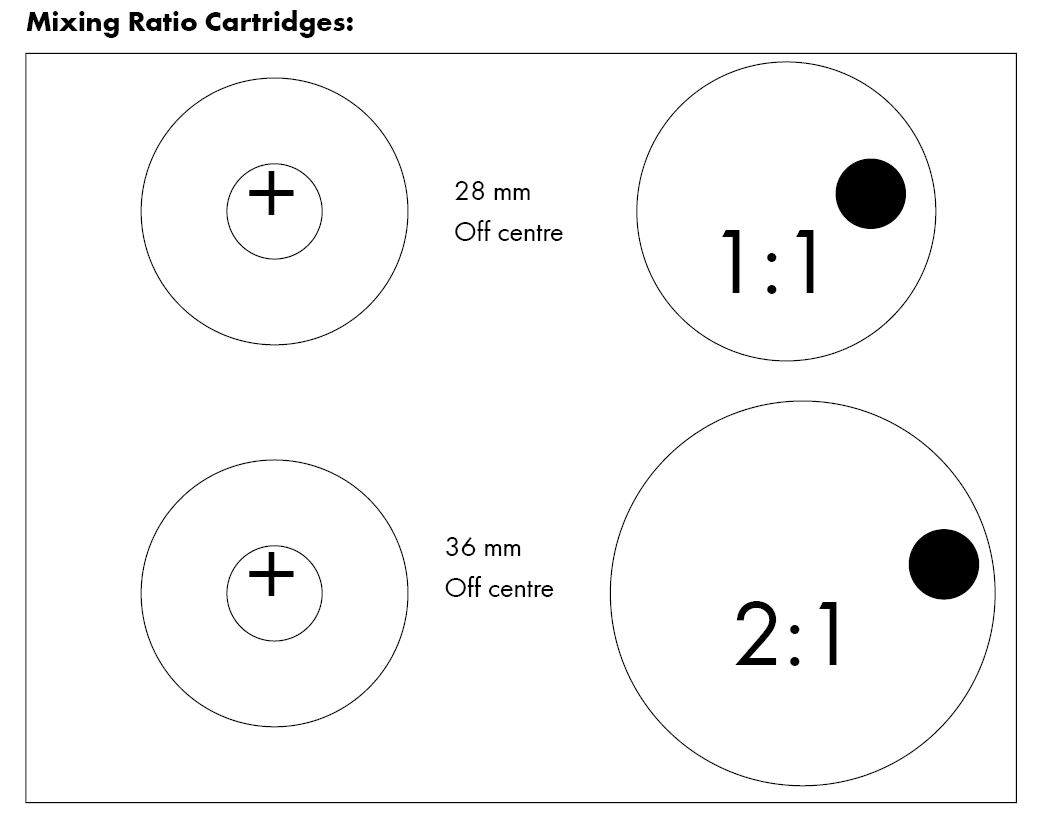 DUAL CARTRIDGE POWER BOND / REPLAST GUN
891.0092
- UNSPSC
27110000
Pre-assembled gun, ready for 1:1 ratio use with 220ml cartridges. Gun can also be changed-over for use on 2:1 applications.
IN-STORE
Temporarily out of stock in Vaughan, ON as of 10:24 AM.
Call us at (289) 474-5447 to see when the article will be back in stock and to place an order.
Technical Information
| | |
| --- | --- |
| Compatible Cartridges | Power Bond (2:1), Replast Easy (1:1) |
Instructions
1. Place applicator with knob on the floor. 2. Put both thumbs on front plate and fingers behind the disk you desire to remove. 3. Move fingers forward toward thumbs until disk snaps off rod. If the disk is hard to remove, use a rubber mallet and gently tap until disk becomes loose.
Attaching push disk(s): 1. Put socket of push disk over rod shaft. 2. Push firmly onto the rod shaft until disk snaps in place. There should be two snapping sounds which will ensure the disks are firmly attached. Some twisting of the push disk may be required to achieve the second snap. 3. Both disks should be parallel with each other. This will ensure proper mixing of materials.
Notices
Note: To be used with Power Bond (Art. No. 893.450100 - replacement nozzles Art. No. 891.609) as a 2:1 ratio, and with Replast Easy (Art. No. 893.50002 to 893.50009 - replacement nozzles Art. No. 891.604) as a 1:1 ratio.
Review(s)
2020-11-03
haven,t used the product yet but it looks like it should work fine.
---