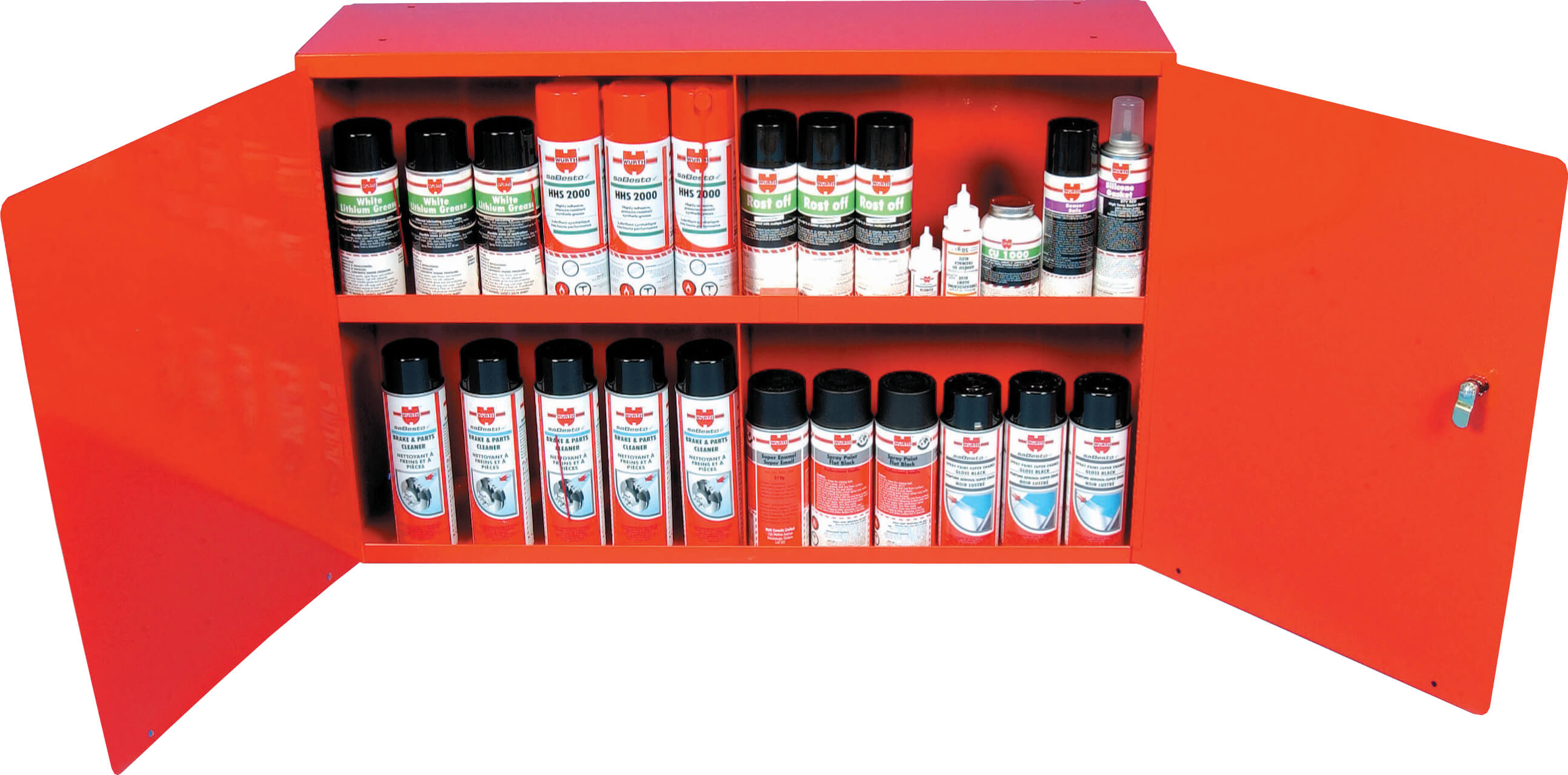 ASST. CHEMICAL 26 PCS (incl. 955.900 cabinet)
008.965890
- UNSPSC
25175101
A fully stocked chemical cabinet available in one click! Includes an aerosol cabinet along with a variety of Würth chemical products such as HHS 2000, DOS Super Glue, Brake & Parts Cleaner and much more.
Contents
1 x Aerosol Cabinet
6 x Brake & Parts Cleaner
2 x Rost Off
3 x White Lithium Grease
3 x Gloss Black Spray Paint
3 x Flat Black Spray Paint
1 x Copper Anti Seize CU 1100
1 x RTV-Sensor Safe Silicone
1 x RTV-Hi-Temperature Silicone
1 x D.O.S Super glue
1 x Medium Thread lock (Blue
3 x HHS 2000
Review(s)
Product not yet rated.
---