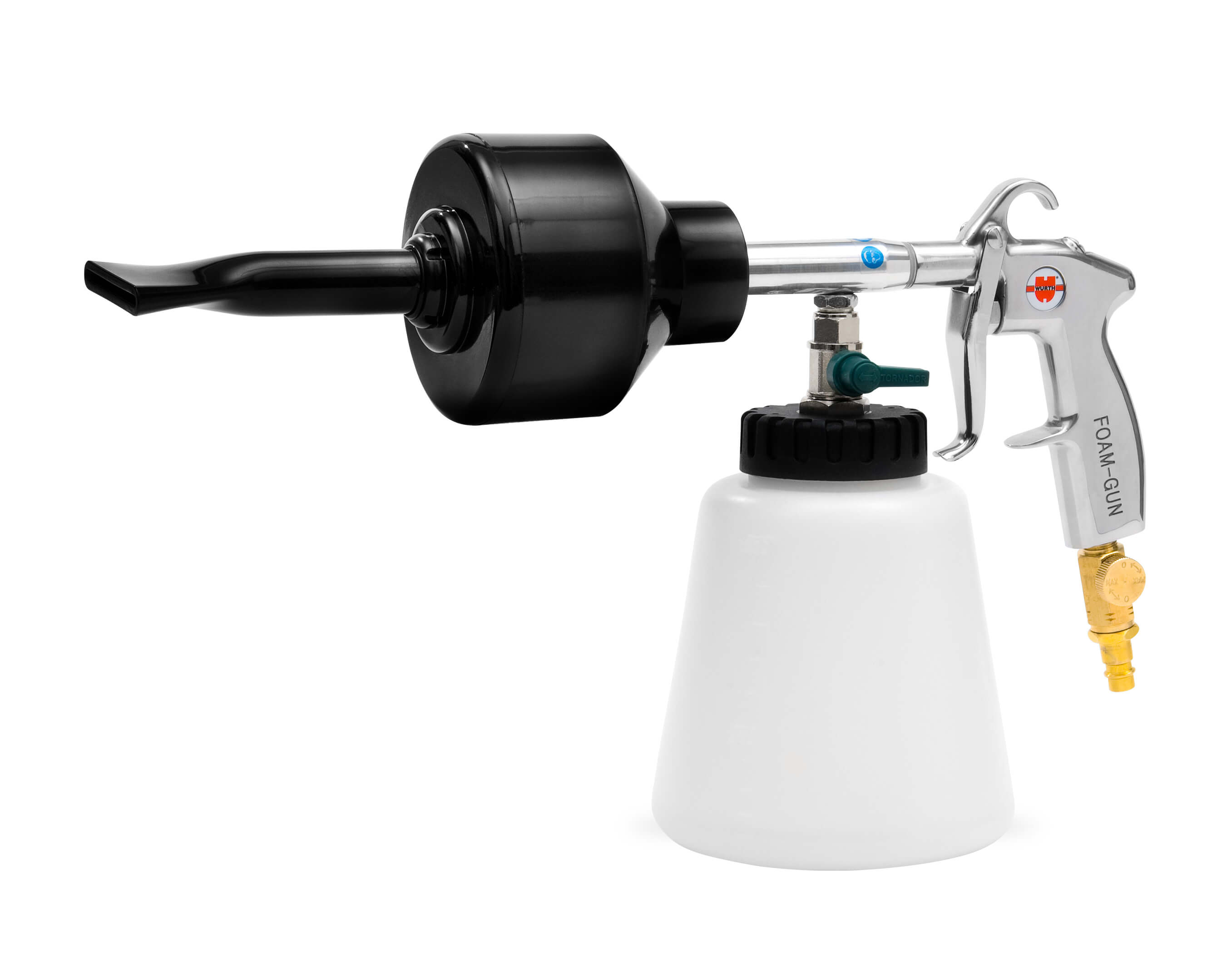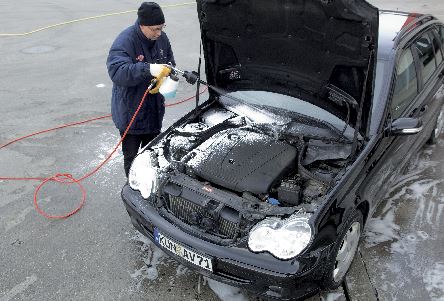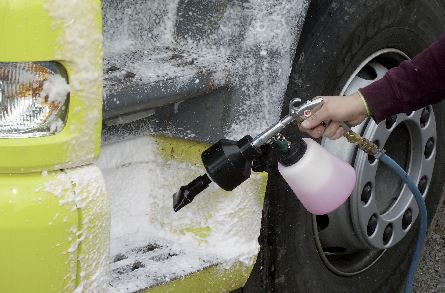 891.703128
- UNSPSC
27110000
For intensive foam cleaning of surfaces and parts
Technical Information
| | |
| --- | --- |
| Air consumption | 80 – 100 L/min. at 6.0 – 9.2 bar |
| Pneumatic connection | R 1/4 in |
| Working pressure | 6.0 – 9.2 bar |
| | |
| --- | --- |
| Filling volume | 1 L |
| Weight | 950 g |
| EAN | 4048539708727 |
Features
Non-runny, firm foam
Highly effective
Environmentally-friendly
Easy to use
Two diffusers
Benefits & Advantage
Great cleaning power
Loosens stubborn dirt reliably and quickly
Efficient use thanks to visible application of the cleaning agent
Optimum foam yield
Minimal waste water contamination thanks to conservative use of the cleaning agent
Ready for use in a short amount of time
Can be used over small or large areas
Applications
Cars, trucks, buses, construction machines, land and forestry, vehicle preparation, building facade cleaning, equipment maintenance and much more.
Instructions
Remove loose dirt from the surface to be treated. Fill the supply tank of the SP1 Foam Gun with cleaning agent according to the mixing specifications from the manufacturer. Screw on the appropriate diffuser, depending on the application. Connect the compressed air. Rotate the green lever to the vertical position to open access to the cleaning agent. Cover the object in foam, allow the cleaner to work in (but not dry) and then rinse thoroughly with water
Notices
Do not use cleaning agents that contain acids, bases and/or are easily flammable. We recommend using Eco Cargo Wash, Eco Car Wash or Engine Wash. A constant air pressure of 6 – 8 bar (87 - 116 psi) is required for optimum output utilization.
After using the SP1 Foam Gun, fill the tank with water and rinse out the gun to remove cleaning agent residue from the unit. Then turn the green lever to the horizontal position and pull the trigger to remove the remaining water from the unit head
Review(s)
Product not yet rated.
---