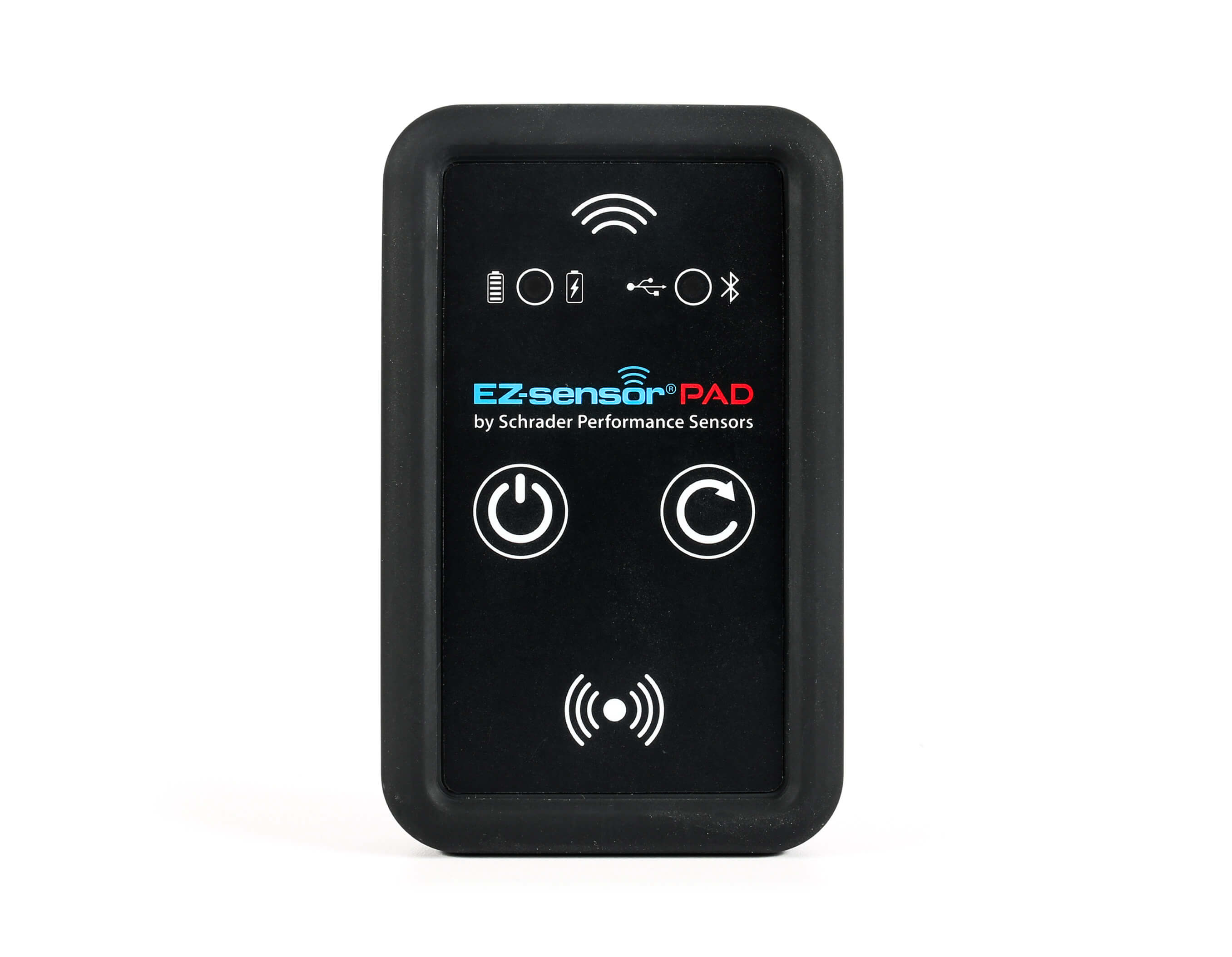 SCHRADER EZ SENSOR PAD (PAD ONLY)
A new programming and diagnostic tool designed to program EZ-Sensor through the use of a mobile or desktop app.
Features
Quick and simple programming and diagnostic tool for TPMS sensors
Convenient wireless programming and diagnosing of TPMS sensors
Live vehicle coverage updates
The most up-to-date information and applications are available through the free app. No tool update required.
Mobile device and desktop compatible
iOS, Android or Windows PC compatible
iOS or Android devices must be Bluetooth compatible
Internet connection required
Long battery life
Rechargeable battery lasts 8 hours or up to 120 sensors
EZ-Sensor PAD acts as an intermediary between the mobile/desktop app and the sensors. The sensor information is downloaded to the free Schrader TPMS app, and then programmed to the sensor through the EZ-Sensor PAD.
Review(s)
2020-01-21
To check which sensor is defective on my car. Worked flawlessly
2019-12-11
Unfortunately this product is listed as discontinued hopefully schrader will release a new version and not only offer large price programmers that can only be justified by shops. I absolutely love the product. The quality is better than expected. I'm a DIY person so to be able to have a schrader TPMS programmer at an affordable price is fantastic. This is a tool I expect to use once every couple years so the large price tag for the other programmers are not feasible for the DIY type like myself. This tool is a great option for any DIY. The shopping experience was great the website is well laid out and the search function gave me the results I was looking for. The shipping company was not so good but they eventually brought me my parcel not opened nor damaged. Wurth's customer service were very quick to help resolve the issue with the shipping company, thank you.
---