Our mission is to be the leader in our industry by setting standards that always exceed the expectations of our customers and employees.
The Evolution of the Business, After More Than 45 Years
In 2016, Wurth Canada celebrated 45 years of business. We are proud to be a trusted supplier and valued business partner to more than 36,000 customers in the automotive, trucking, MRO, industrial, manufacturing and construction businesses.
Wurth Canada has grown to more than 535 employees, 435 of whom are Sales Representatives, and over 100 staff at our home office and distribution centre in Guelph, Ontario and our distribution centre in Acheson, Alberta.
In our third year of operations in Guelph, Wurth Canada is able to use state-of-the-art technology and automation in the logistics operations to provide for high environmental standards, ergonomic workplaces and offer even better service to you, our customers – this includes product innovation, automated order fulfillment and fast shipping.
This year, we are pleased to offer a new shopping experience to our customers with the introduction of our new e-commerce platform at wurth.ca. We are excited to be offering an added layer of convenience and choice to our customers by allowing them to shop 24/7 on any device with just a few clicks of a button!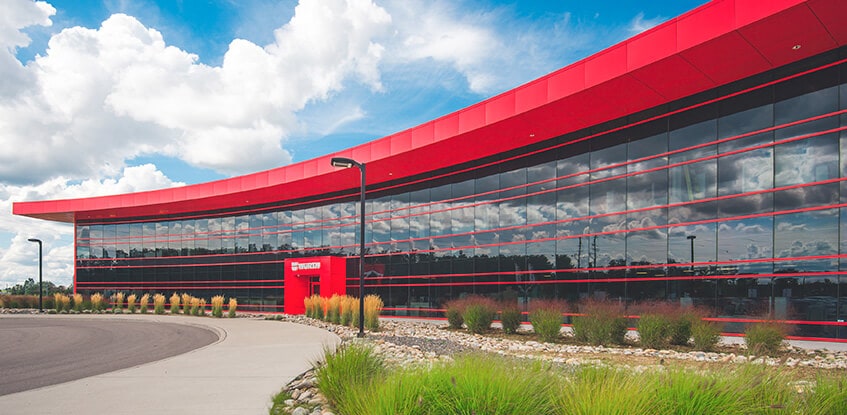 The Wurth Canada Culture and Values
Our approach to customer service is centered entirely on creating partnerships and relationships with our customers. Our mandate is to customize our services and our products to meet the needs of our customers – no matter where they are located in Canada and no matter how big or small their business. This ideology has put us in the forefront of progress in the Canadian automobile and trucking industries, as well as in the industrial, MRO and construction sectors.
The Wurth Canada recipe for success is comprised of a series of unique characteristics, talents and skills:
Passion – Wurth Canada employees are experts in their field – in your field actually! We have passion and knowledge for the industries we work in, which allows us to design and offer highly reliable and effective products and services.
Integrity – A strong understanding by all our employees and business partners that the success of our valued customers, and the success of Wurth Canada, directly translates into their own success. This sense of ownership, respect and fairness is one of our mainstays.
Adaptability – The qualities of flexibility, inventiveness, listening, adaptability and availability that allow us, each day, to make a difference and to provide the best solutions to you, our customers, possible.
Teamwork – Everyone's role at Wurth Canada is important and everyone's ideas are important. We would not be where we are today without our culture of open dialogue. More, we consider ourselves a part of your team. We work together to better service your business.
In fact, our company is based exclusively on the individual, our clients and our employees. Customer satisfaction and the development of employees are our main goals, and it is by focusing on these ideals that we continue to enjoy success. Our partners, our customers and our suppliers know that our quest for improvement in quality and service is continuous.
"In the race for quality, there is no finish line"
The Management Team of Wurth Canada