---
Why we care about the environment
Würth believes it can have an impact by reducing the use of toxic and hazardous products in the workplace. Würth can help its customers use products that are not only safe for their health and safety, but that are environmentallyfriendly. Our world is changing and we want to be a part of that change. Würth is always investing in new technologies for a safer and better world.
---
Our service
With our highly trained professional Sales Representatives, you can be assured that you will get the highest quality Eco-Friendly products in the industry. With two distribution centers strategically located in Canada, and a 99% fill rate, all orders are processed and shipped within 24 hours. Millions of customers around the world look to Würth for all their product and service needs.
---
Go Green
with
Würth Canada's
Eco and
Food Safe
Products
---
Becoming more sustainable in the industrial chemical business means that measures should be taken to reduce the stress on natural resources such as
Sustainable products and business practices has been proven to result in lasting success for both businesses and their customers. Many global businesses are adopting methods to become more sustainable and attempting to invest more in innovative eco products.
---
Eco-friendly products (or Green products) have
Non-toxic Ingredients,
are recyclable,
Reusable &
Biodegradable
have minimal and eco-friendly packaging; and are characterized by low detrimental environmental impact throughout all stages of its life cycle. (OECD, 2009)
---

These products have been emerging in the market for decades and the challenges most have been facing is getting the performance to be as effective as the non-green products.
By aligning Würth Canada's business interests with the customers interests and also the planet earths interests and well-being, we are hoping to support the valuable sustainability initiatives of all our business partners.
---
As a responsible business contributing to the
Canadian
Economy
& Landscape
Würth Canada has taken the initiative to introduce environmentally friendly and sustainable products that are impressive in performance.
---
Wurth Eco line products are
Advanced
Water based
solutions
that contain environmentally and user-friendly cleaning formulas that are unmatchable in performance.
---
Eco line products are certified for their authenticity and environmentally friendly nature with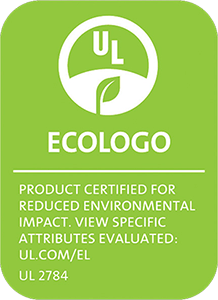 ECOlogo certification
®
that guarantees the expected environmental performance standards. ECOLOGO® is North America's most respected and established multi-attribute environmental standard and certification mark.
---
The National Sanitation Foundation mark on products is assurance that the product has been tested by one of the most recognized independent certification organizations in the world.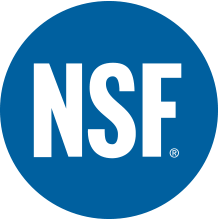 The NSF mark
The NSF mark on a product indicates that the product complies with all standard requirements.
Our range of Eco and Food Safe Products