What is electronic procurement?
Electronic procurement, aka E-procurement, describes the procurement of goods through digital data exchange. It covers the entire process, from ordering through invoice checking. Automation of the data exchange offers key advantages for everyone involved in the procurement process. Profit from this increase in value-creation and flexibility!
Why is electronic procurement important to me?
It doesn't matter whether it's a small part or a costly A-item, the internal time and money expenditure is high in every case. In the case of C-parts, in particular, internal process costs exceed the actual value of the goods many times over. From order confirmation to goods receiving and delivery checking to invoice matching, everything has to be entered and processed with the proper level of detail. Handling this process manually takes a considerable amount of time – and time is money!
How will electronic procurement benefit me?
No more typos or document matching
Fewer errors and more control over the entire procurement process
Less paper, and thus a more environmentally friendly process arrangement
Less bookkeeping and administration
Up to 30% lower process costs
Allows you to concentrate on the core business
This saves both time and money
---
What we offer
Experience:

More than 10,000 successfully connected companies worldwide

Flexibility:

98% of all commercially available systems can be used

Productivity:

You can continue working trouble-free during the technical connection
What should I do?
Would you like to reduce your procurement process costs by up to 30% with the merchandise management system you are currently using?
Send the form to your IT administrator
The IT administrator will transfer the completed form to our specialists by e-mail
Our specialists implement the connection together with your IT administrator
You retain full control and profit from automated document flow and faster processing
Our specialists stand by to serve you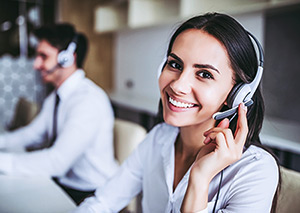 Contact them directly at [email protected]
---
1

Need arises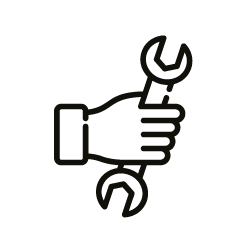 Easy

and

direct

entry in your own system
Further

simplification is made possible

thanks to the option of connecting a scanner
You can use

your own scanner
2

Purchasing

Manual processing of the order requirement
Tedious identification of suitable materials
Manual creation of the order
Manual approval often required as well
Possible further inquiries
Immediate

entry of the order in your own system or an external system (direct transfer from the order requirement)

Automated

approval and ordering from your own system

Direct

communication through an interface with the supplier
3

Receipt of order by supplier

Time wasted due to manual receipt by the supplier
Manual processing of the order
Manual creation of the order confirmation
Subsequent sending of the order confirmation
Immediate and automatic

receipt and immediate processing by the supplier
Direct

and automatic

order confirmation through the interface, no paper needed

Shortest possible

delivery time thanks to direct information transfer
Your own

item and product numbers are retained
4

Delivery and goods receiving

Information entry and checking are usually done manually
Time-consuming typing of the information from the packing slip
Direct

information entry and checking in your own system, e.g. by connecting

your own scanner

Direct and automated

transfer of the delivery note information to the customer system

Electronically independent

packing slip with individual items already in the system; paper copy included with the goods
5

Invoicing and payment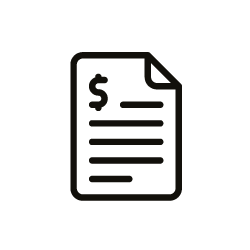 Usually processed manually
Time-consuming invoice checking through comparison with prices and packing slip
Communication through conventional mail or e-mail
Manual organizing, sorting and filing of invoices (for the tax accountant)
Direct and automatic

booking and processing in your own system

Immediate

invoice checking in your own system through automated comparison of prices, packing slip and invoice
Upon request,

immediate and automated

transmission of documents to your tax accountant

Separate

invoices

can be issued for each cost center
Overall advantage:
up to
30%
savings in process costs
Data maintenance
Manual expenditure
Possible typos
Automatic data importing
Fast, automatic entry
Error-free and automatic transfer of all information and documents into the system
Apply to our E-procurement solutions
* is required