The Canadian Government has published new regulations that set concentration limits for Volatile Organic Compounds (VOCs) in approximately 130 product categories.
The types of products covered include automotive maintenance products; adhesives, adhesive removers, sealants and caulks; and other miscellaneous products.
The new VOC regulations come into effect on January 1, 2024 for all categories except disinfectants/sanitizers, which will take effect on January 1, 2025.
How do the new VOC regulations impact your business?
The new VOC regulations reduce the amount of VOCs that some chemical products can contain. This means that starting in January, formulations for some of the chemicals that you buy will no longer be compliant for manufacture or import into Canada.
About 100 products sold by Wurth Canada are affected by the new VOC regulations, including some brake cleaners, lubricants & greases, glass cleaners, rust proofing & rust remover, cutting oils & gels and silicones.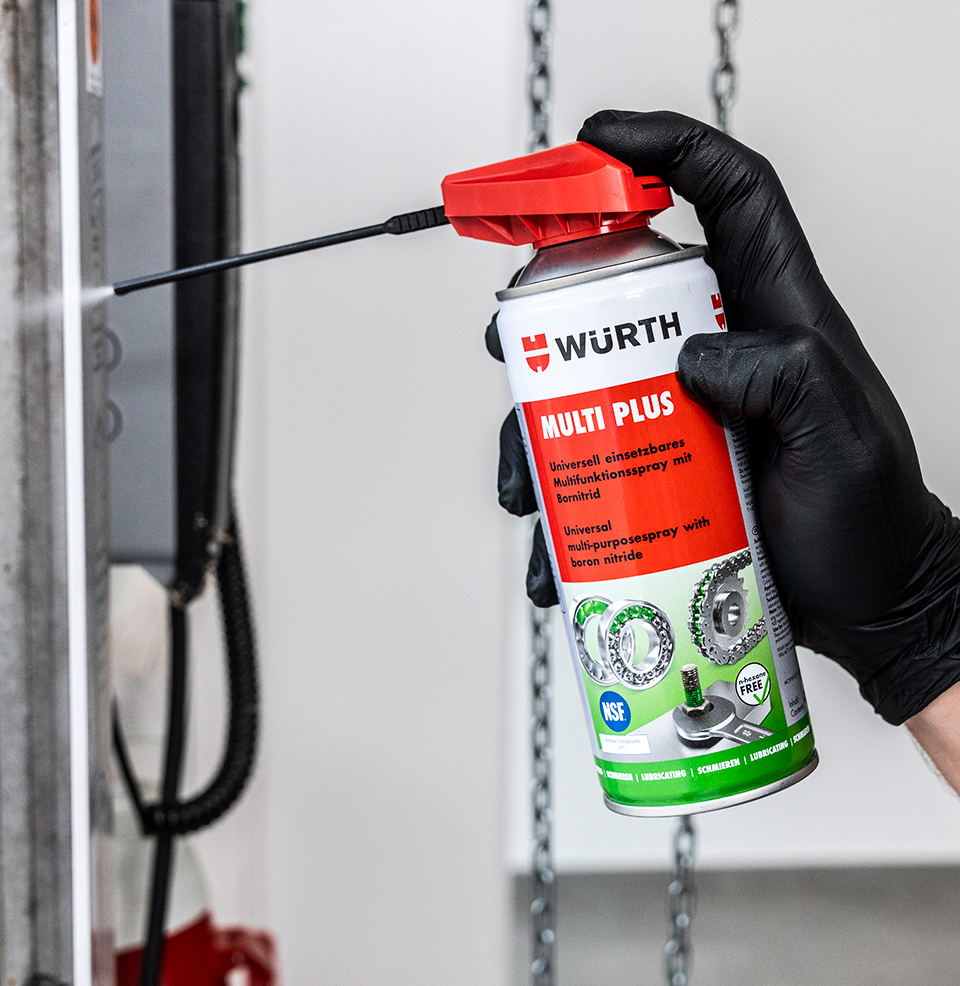 How is Wurth Canada supporting you?
We have been working diligently to understand the new VOC regulations and prepare for the concentration limits on our products that come into effect in January 2024.

Secured supply of impacted products in line with regulations
Wurth Canada has significantly increased its supply of affected products this year to continue to serve customers that prefer the original formulations or need time to transition to products with the new concentration limits.

High-performance reformulations at new VOC concentration limits
We have been busy developing new formulations with lower VOC concentration levels. After rigorous consumer testing, products are performing at the same level or better than the original. All products sold by Wurth Canada are safe and compliant while delivering exceptional quality and performance.

Industry-leading solutions for a safer and better world
As Canada's leading industrial supplier, we are introducing innovative products and formulations that are environmentally friendly while delivering the high performance our customers expert.
Let's make a
better planet
Did you know that Wurth Canada already offers green and sustainable products? Learn more about our range of eco products.
Talk to your Sales Rep or give us a call at 1-800-263-5002 to see what solutions are best for your business.
Frequently Asked Questions