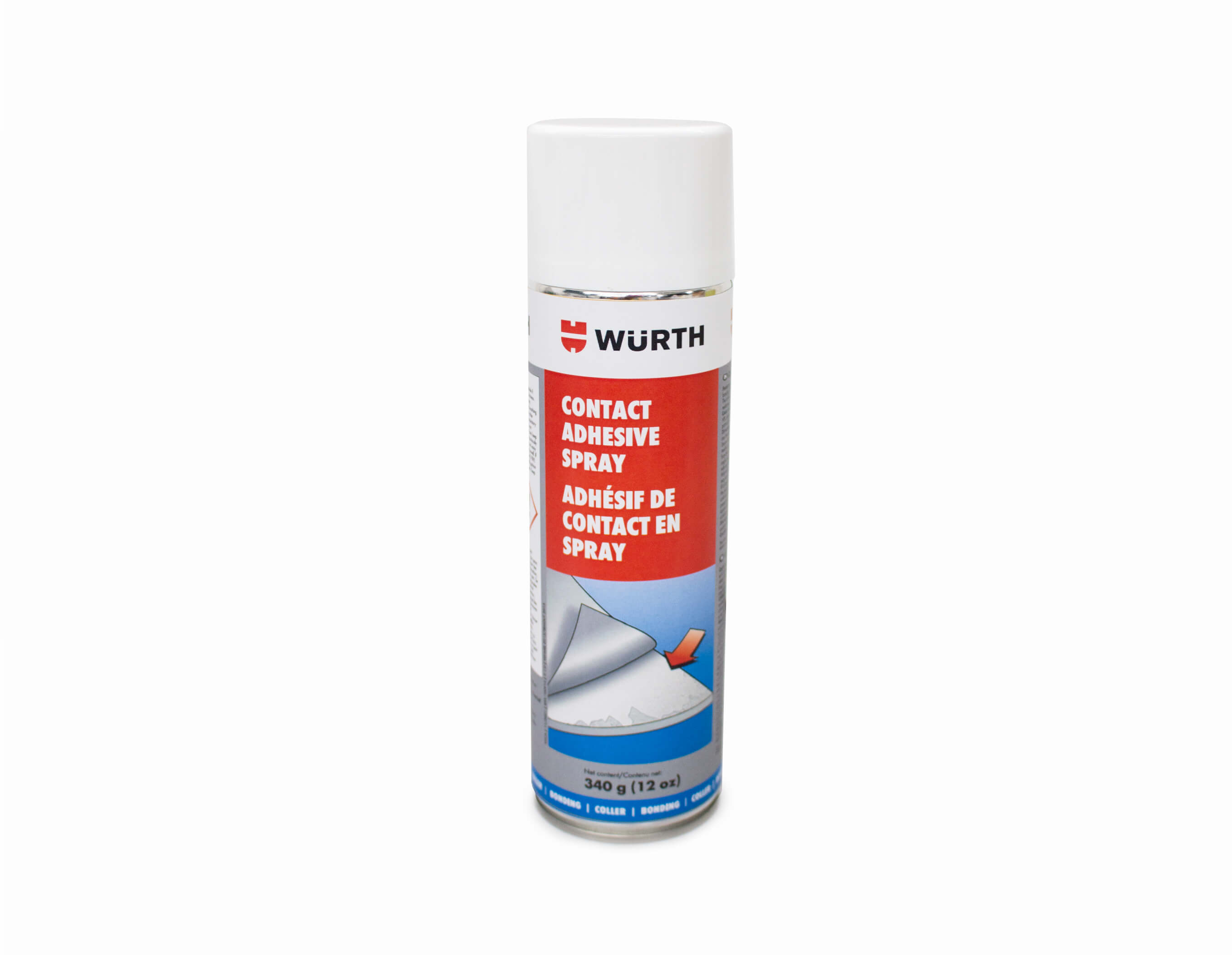 CONTACT ADHESIVE SPRAY, 340G (OLD 890.910055)
893.100915
- UNSPSC
31201600
A high solid, long open time contact adhesive spray.
IN-STORE
14 pieces in stock at Vaughan, ON as of 7:36 PM. Directions
Call us at (289) 474-5447 to place an order and to learn about our in-store services.

In-store pickup -

FREE

Curbside pickup -

FREE

Same-day local delivery
Features
Low VOC Zero HAPs (Hazardous Air Pollutants)
Long open time (60 minutes) with aggressive tack
Excellent strength and high heat resistance
Very good spray ability
Applications
Lamination of HPL to particleboard and/or MDF core materials in the fabrication of store fixtures, millwork, cabinets, work surfaces, decorative panels, and similar products.
Lamination of a wide range of overlay materials such as decorative metal, foams, fabrics, backed upholstery vinyl's, etc. to wood, metal, and rigid plastic core materials.
Instructions
Substrates to be bonded with Contact Adhesive Spray must be clean, dry and free from dust, dirt, grease, oils, solvents or any other contaminants.
Hold spray gun at a consistent distance of 6 inches to 10 inches from the substrates producing a web pattern across the substrates with minimal overlap.
Allow the adhesive to dry properly before bonding.
To check for dryness, use the back of your fingers and press into the adhesive and lift; any adhesive transfer indicates that more dry time is required.
The adhesive is ready for bonding when it feels tacky, but there is no transfer.
Drying time will vary depending on ambient temperature, humidity, and coat weight. Drying time can be reduced by using air movement, drying ovens, etc.
Bonds can be made as soon as the adhesive is dry. Bonds made any time during the 60-minute open time will be as strong as those made immediately after drying.
Review(s)
Product not yet rated.
---