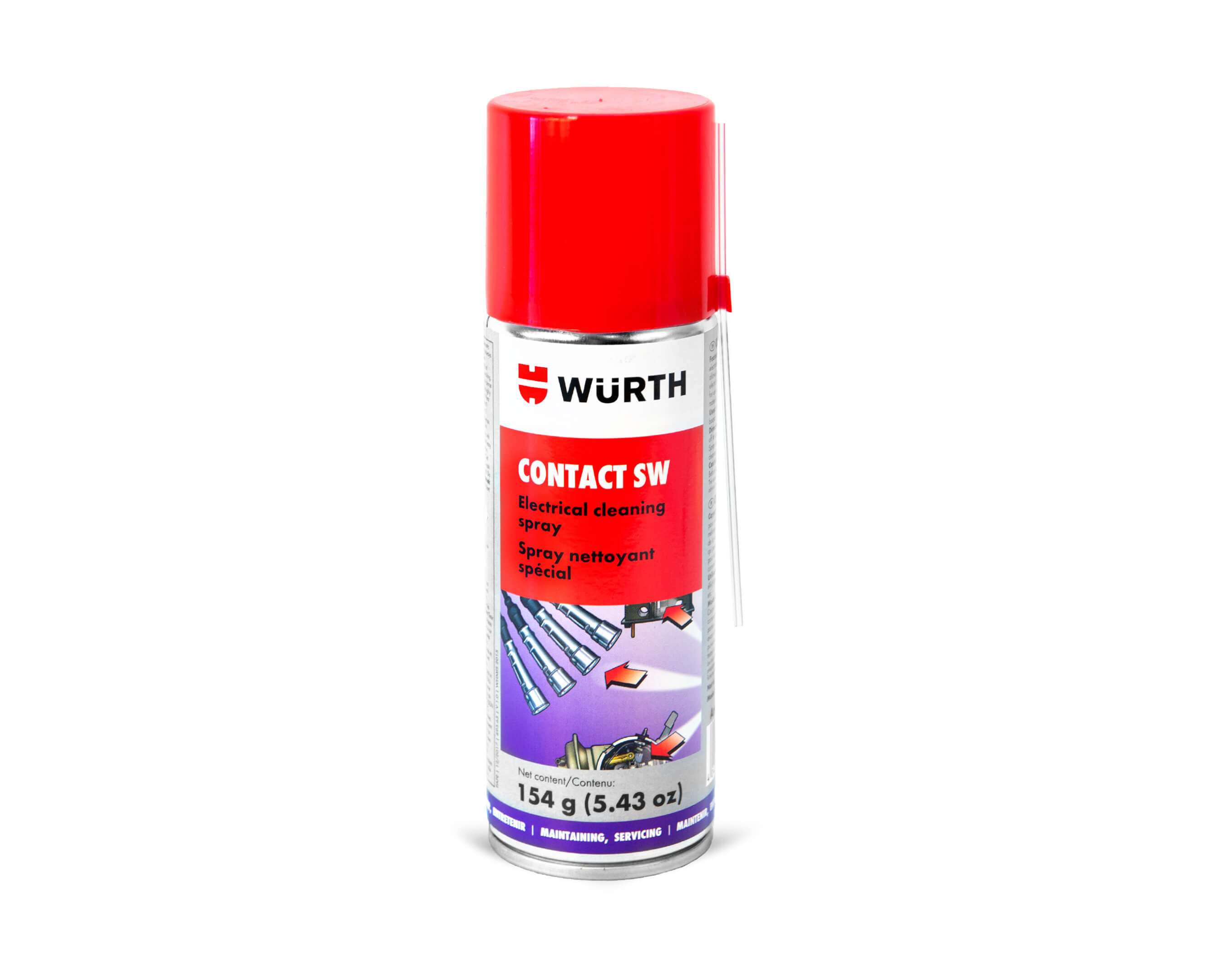 CONTACT SW ZERO RESIDUE 200 ML
A solvent-based aerosol product for cleaning electrical contacts of all kinds. The special solvent mixture allows for residue-free removal of dirt and moisture on electrical contacts, which can cause conductivity issues. Safe for use on most plastics and many common construction materials.
IN-STORE
10 pieces in stock at Vaughan, ON as of 4:30 PM. Directions
Call us at (289) 474-5447 to place an order and to learn about our in-store services.

In-store pickup -

FREE

Curbside pickup -

FREE

Same-day local delivery
Benefits & Advantage
Special spray solvent for contacts and electronic parts
Removes colophonium residues
Will clean badly soiled electrical appliances, electrical construction parts, relays and plug strips
Does not attack plastic or most common construction materials
Applications
Ideal for use on contacts, electrical components, boards, relays, power strips, etc.
Instructions
Shake container well before use.
Turn power off to components to be cleaned.
Allow components to cool.
Spray the product on the part or parts to be cleaned.
Allow cleaner to dry completely before switching power back on.
Do not spray on live or energized equipment! Before application, test plastics for compatibility.
Notices
This information is only a recommendation based on our experience. Preliminary testing required.
Review(s)
2020-06-03
Répond parfaitement a mes attentes envers se type de produits.
2020-05-06
Deja utilisé, très efficace
---