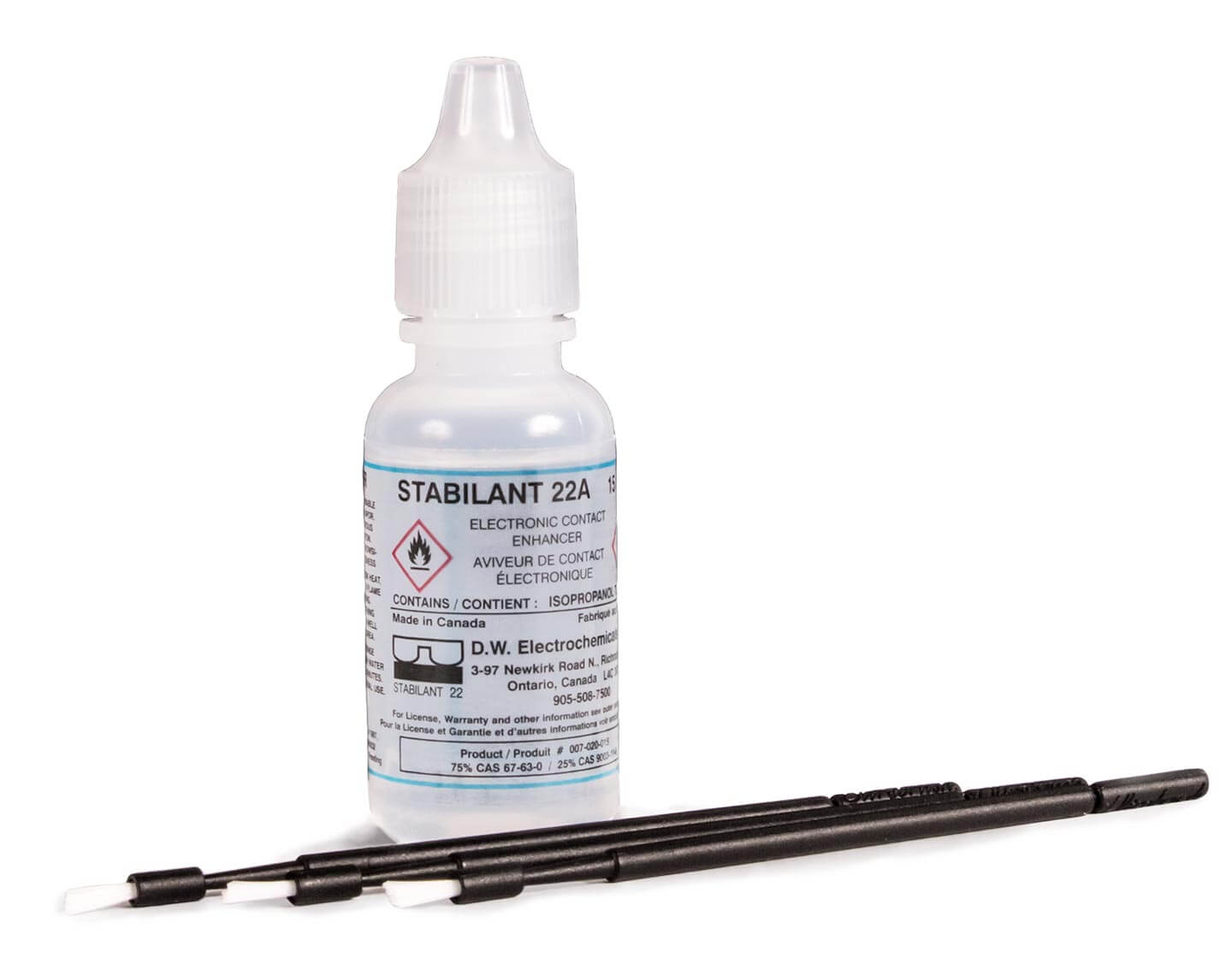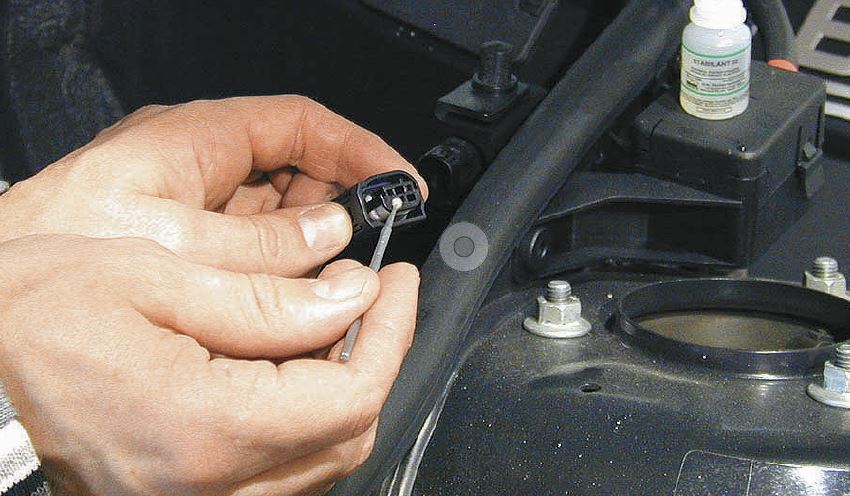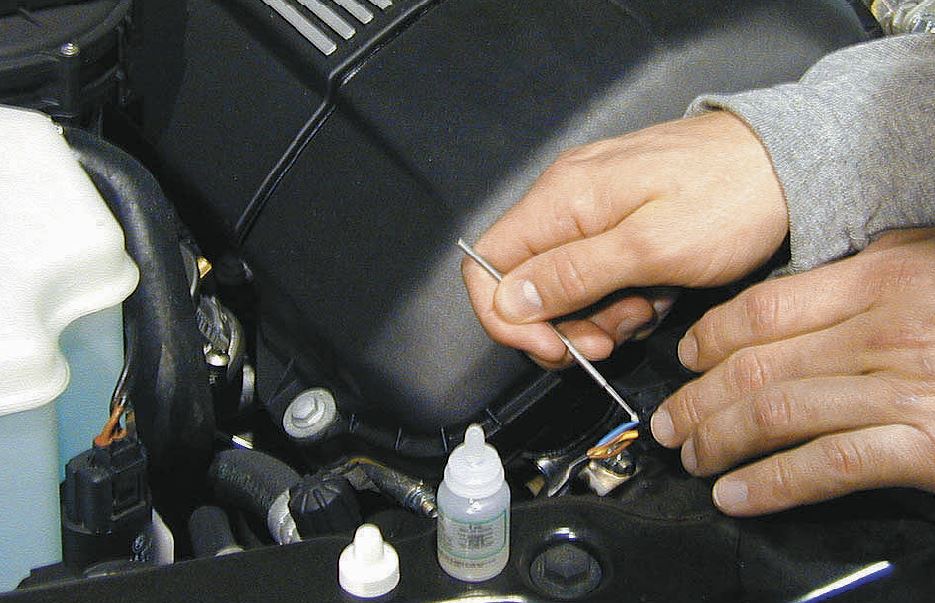 893.622
- UNSPSC
47131817
Stabilant 22A offers the reliability of a soldered joint without bonding the contacting surfaces together on connectors in electromechanical contact applications.
Technical Information
| | |
| --- | --- |
| Contents | 15 ml |
| Colour | Clear |
Features
Enhances conductivity within a contact without causing electrical leakage between adjacent contacts
Provides improved connector contact
Avoids voltage drops, which can cause connector overheating
Reduces the possibility of premature fuse failure
Interconnects speaker leads; ensures reliability and reduces distortion
Benefits & Advantage
Cuts down on costly replacement of sensors, switches, motors, etc.
Biodegradable
Non-toxic
Non-flammable
Not prone to evaporation
Will not crosslink
Applications
Electronic ignition systems, prevent sensor malfunctions, electric rear-view mirrors, alternators and/or generators, solenoid door and trunk locks, horn circuits, wiring harnesses, door activator switches, fuses, power windows, radios, tape decks and/or speakers, diagnostic equipment
Instructions
All dielectric greases used for waterproofing must be removed with Würth Contact SW Art. No. 893.65 (Zero Residue Contact Cleaner) before applying the stabilant. A drop of Stabilant 22A on or in the connector is normally all that is required (1/2 to 1 ml of concentrate).
Notices
This information is only a recommendation based on our experience. Preliminary testing required.
Review(s)
2020-10-03
This product is a must for automotive electrical and electronical repair. It enhances the contact on the smallest connection. I swear by it
---