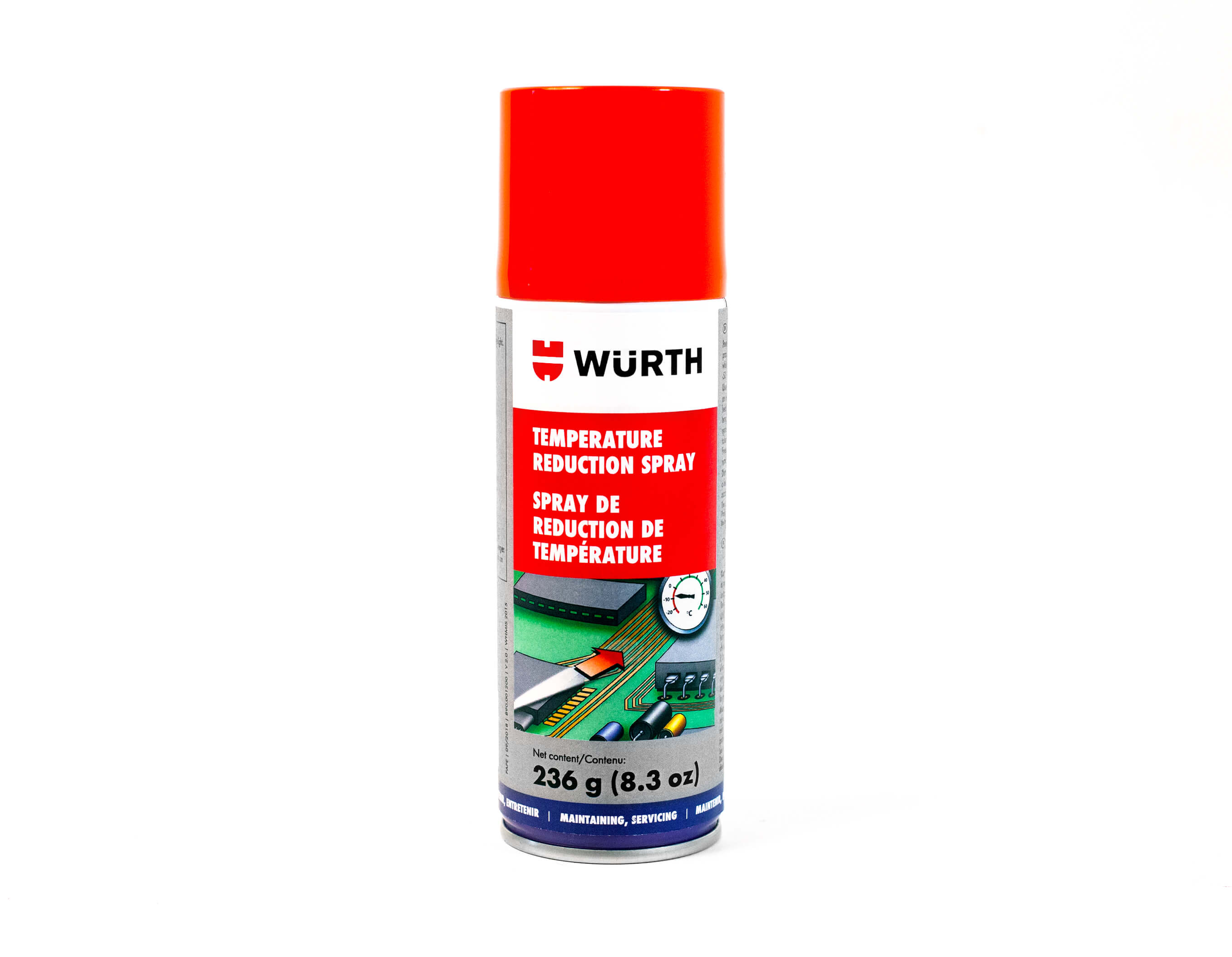 TEMPERATURE REDUCTION SPRAY 236 g
890.001200
- UNSPSC
12350000
A non-flammable freezer spray for universal use in repair and assembly work and for troubleshooting.
Features
Essential for tracing electrical faults and for troubleshooting equipment parts with temperature-sensitive components.
Ideal for removal of chewing gum residue, animal excrement and candle wax residue.
Evaporates completely without leaving any residue on the treated surface.
Good material compatibility with the most common substrates. (Compatibility test is recommended for best results)
Application on live electrical parts is only recommended at low voltages [<50V (AC) and <120V (DC)]. In all other cases ensure that the electrical system in question is completely disconnected from the power supply.
Spray at a distance of 2cm-8cm (1" – 3") directly onto the area to be treated.
There is no risk of explosion or fire under practical application conditions.
Review(s)
2021-01-11
Excellent mais prix un peu élevé
---