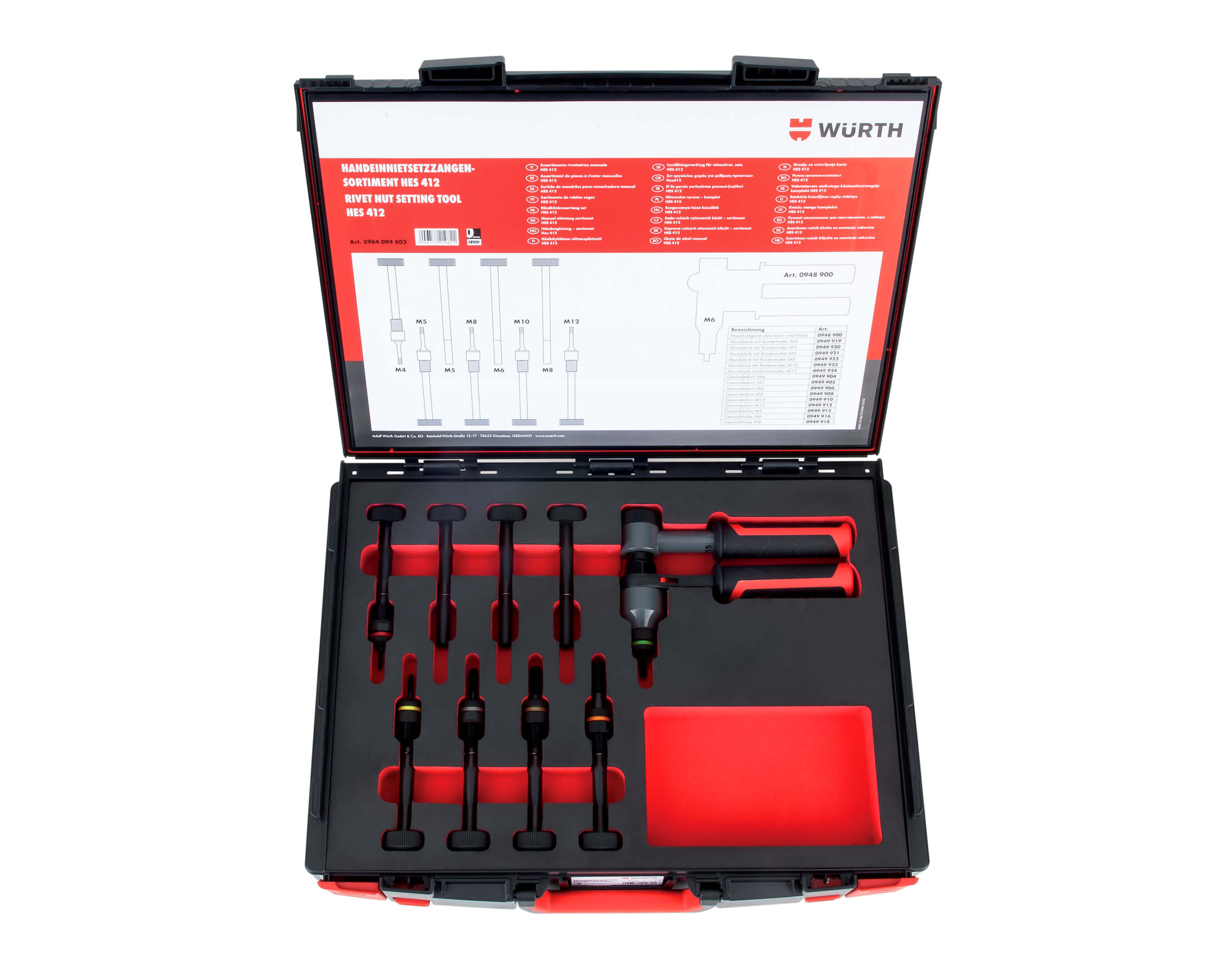 HAND-HELD RIVET SETTING PLIERS ASSORTMENT HES 412
5964.094803
- UNSPSC
27110000
Hand-held rivet setting pliers with quick-change system for processing blind rivet nuts and M4–M12 rivet nut studs.
Features
Requires less force compared to manual setting pliers
Quick-change system for mandrels and sleeves
Clear stroke scale
Easy to use in hard to reach areas
Colour coding system for nozzles
Applications
Approved Tool for Land Rover/Jaguar
Blind rivet nuts M4 to M12 aluminium/steel/stainless steel
Blind rivet studs M5/M6/M8 aluminium/steel/stainless steel
Contents
16 pieces in a durable case
Min./max. diameter of rivet-nut thread: 4mm–12 mm
Min./max. rivet diameter: 2.4mm–6.4 mm
All items in kit available only through special order
Review(s)
Product not yet rated.
---