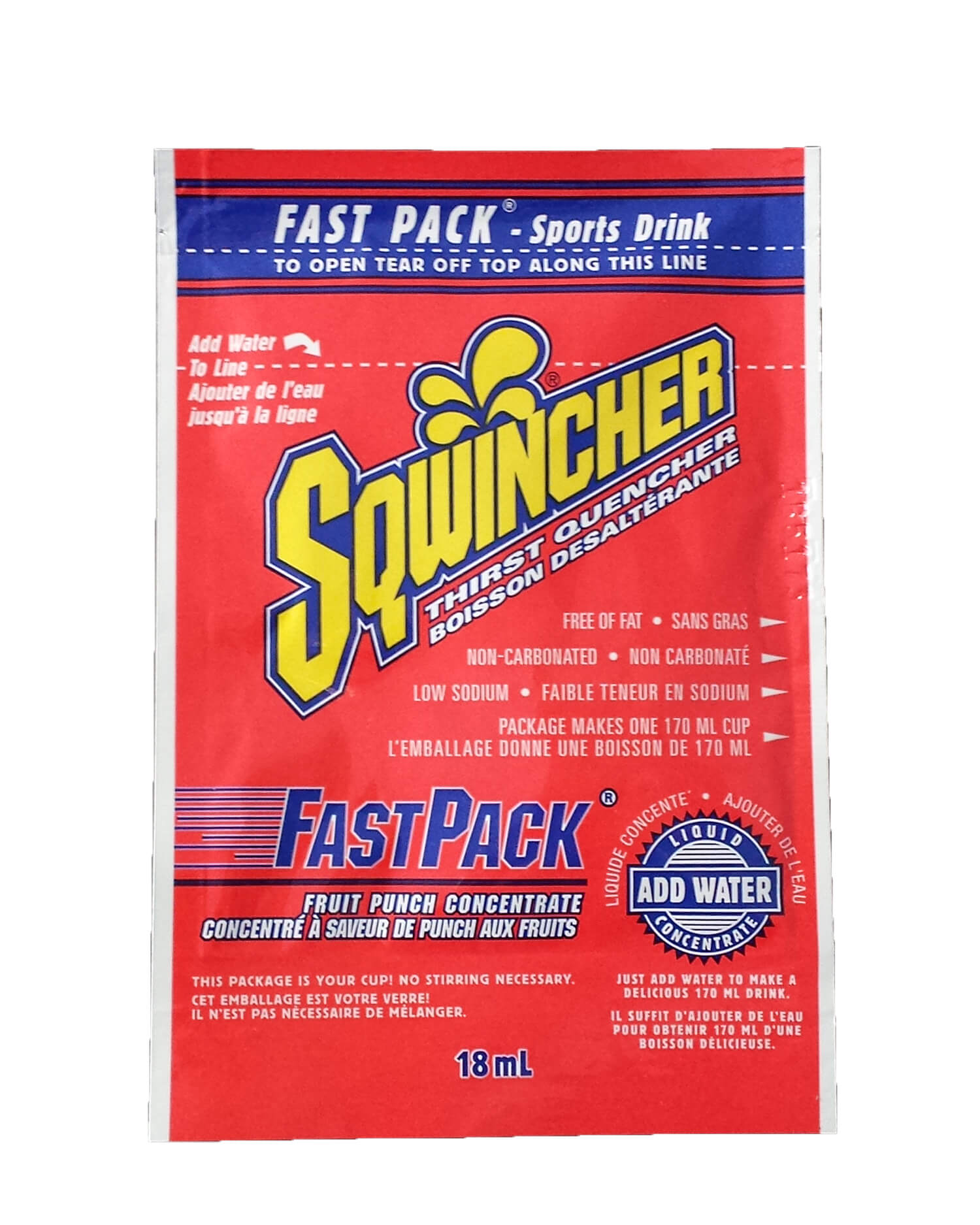 SQWINCHER FAST PACK FRUIT PUNCH
0990.000566
- UNSPSC
50202309
Hydration is serious business. Sqwincher® Electrolyte Replacement is serious hydration. Electrolytes are ESSENTIAL minerals your body uses for basic cell functions and sustained life.
Features
50 packs/box
The pack is your cup
Each pack makes 6 fl oz
Low sodium
Low calorie, zero sugar
Great source of potassium
Preferred Taste
Benefits & Advantage
Prevents dehydration
Restores and sustains proper electrolyte balance
Supports physical performance
Deters mental apathy
Multiple flavours help reduce flavour fatigue to ensure workers enjoy the drink and stay hydrated
Convenient "no stir" concentrate for people on the go. No cups, no ice, no mess
Cost effective
Instructions
Tear open package along the top dotted line
Add water up to the bottom water indicator
Drink and enjoy
Notices
Item sold under supplier branding
Review(s)
Product not yet rated.
---