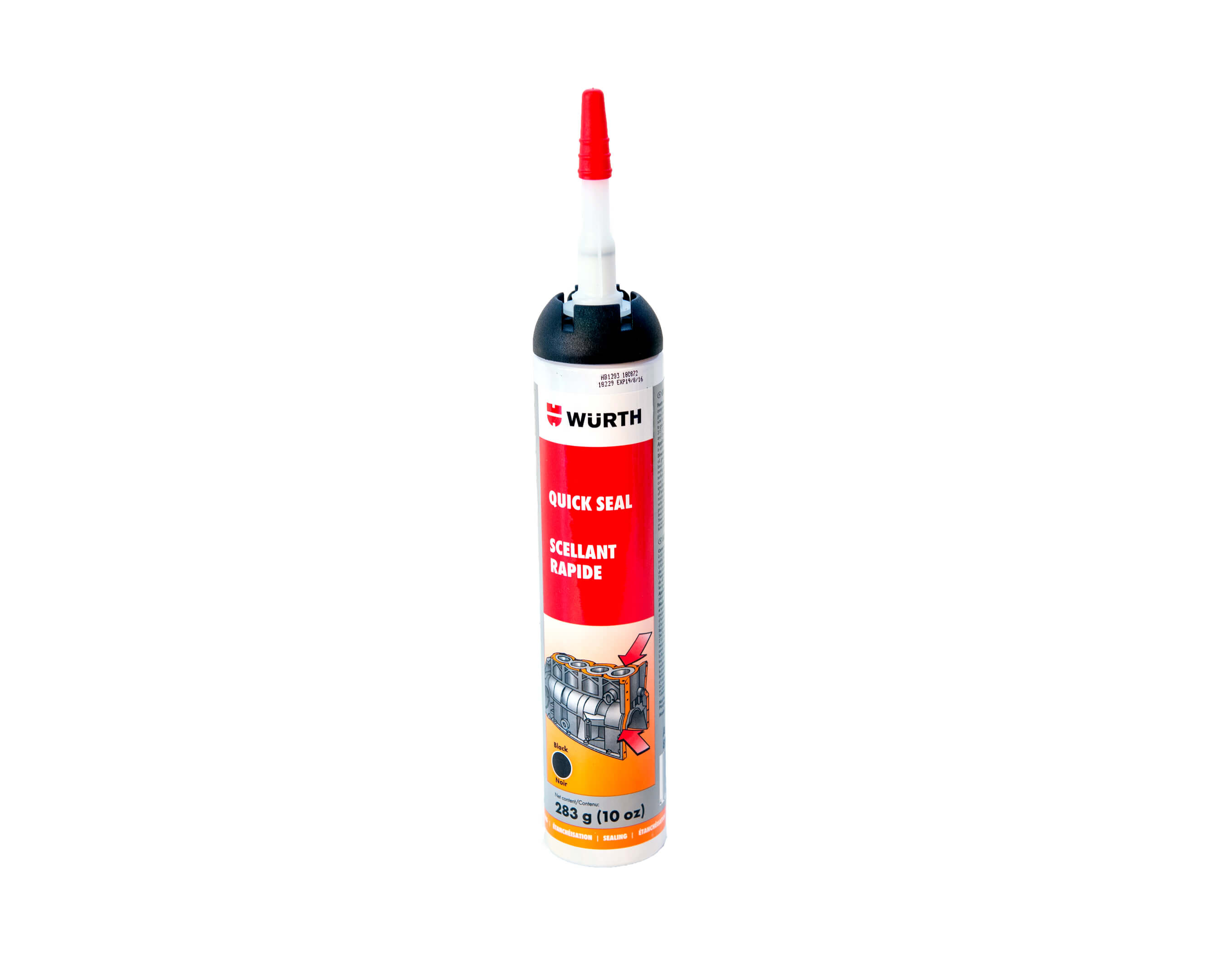 890.95900
- UNSPSC
31201611
High density siliconized gasket maker gives immediate turn-around which allows handling of bonded parts after application.
IN-STORE
8 pieces in stock at Vaughan, ON as of 11:30 PM. Directions
Call us at (289) 474-5447 to place an order and to learn about our in-store services.

In-store pickup -

FREE

Curbside pickup -

FREE

Same-day local delivery
Features
Non-corrosive oxime cure
Product is tack-free in 5 minutes and cures in 2-6 hours, depending on thickness and atmospheric conditions
Gets vehicles back in operation immediately with less down time
Rapid onset of adhesion
Allows handling of the assembly within an hour
Thixotropic paste
1-part silicone
Excellent unprimed adhesion to many plastics, metal and glass
High temperature resistance
Meets and/or exceeds volatility requirements for oxygen sensor equipped engines
High resistance to oils, fluids and coolant solutions
Applications
Form in place gaskets, Adhesive sealant, Industrial bonding, Adheres to glass, plastic and most metals
Instructions
Dispensing Instructions
Remove old gasket. Clean with solvent and be sure surface is dry
Snap off the tamper-proof tab from nozzle, then remove over cap before dispensing
To open, turn nozzle counter-clockwise for a quarter of a turn (this will open valve) and raise lever
To dispense depress lever. Apply a thin bead by exerting finger pressure on nozzle
Mate surfaces for quick assemblies
Remove excess with dry clean cloth or knife
When finished, turn nozzle clockwise which will close lever in original position
Replace overcap
Allow 24 hours for full curing and bonding
Notices
If sealaant has dried up in nozzle in closed position
Swing lever over nozzle
Pull nozzle forward to remove
Clean nozzle tip with paper clip or compressed air line
Relocate nozzle back over valve with the two thick plastic fins pointing to the back hinge and front of lever
Swing lever back over nozzle to original position, slightly press the nozzle backwards towards the hinge
Use lever to firmly "click" nozzle back in position
Review(s)
2020-09-21
tres bon scellant
2020-09-09
works as advertised and has a good shelf life
2020-07-28
the quality of the product is great. Thank you!
2020-05-02
This is the great product!
2019-08-06
très bon produit
---