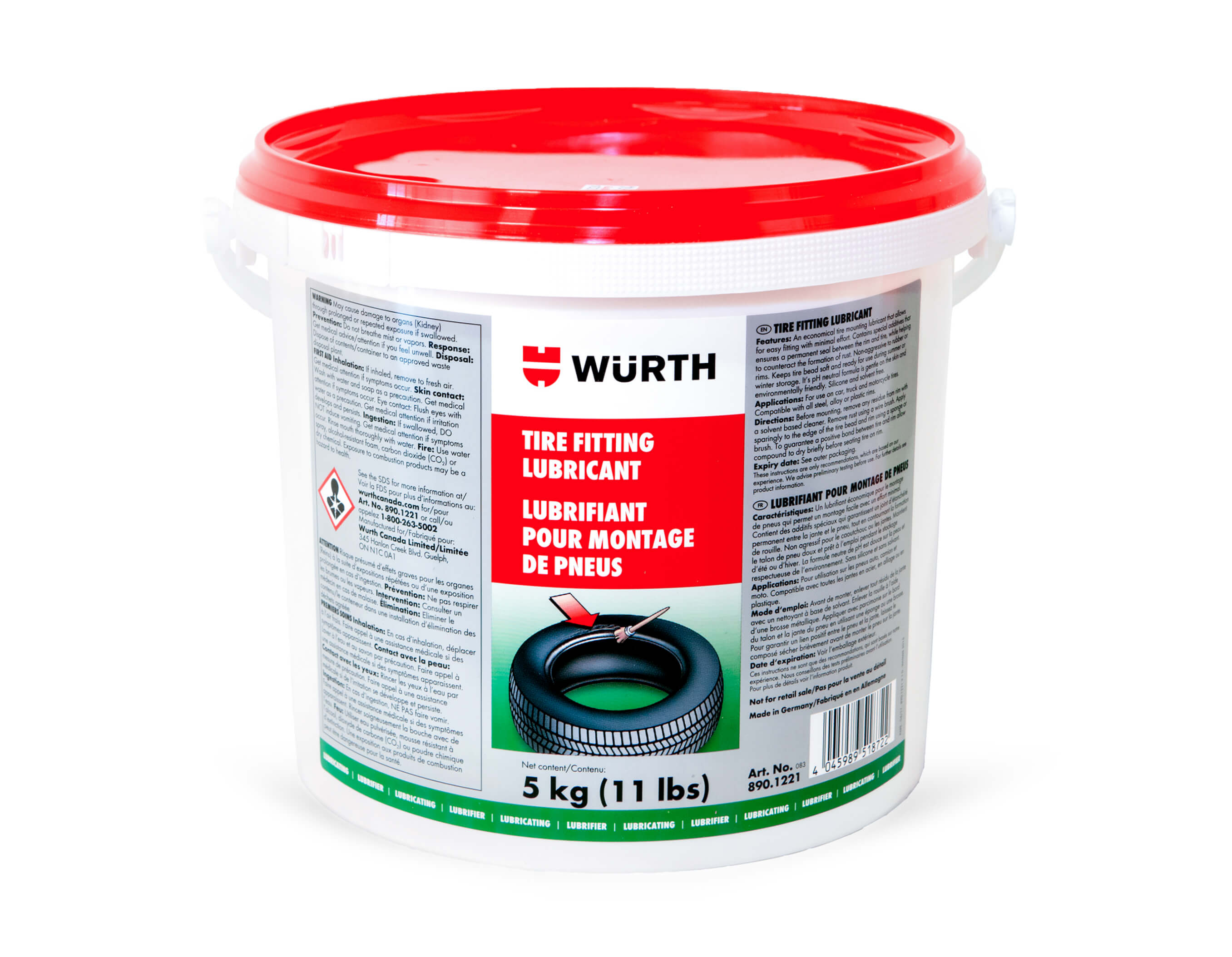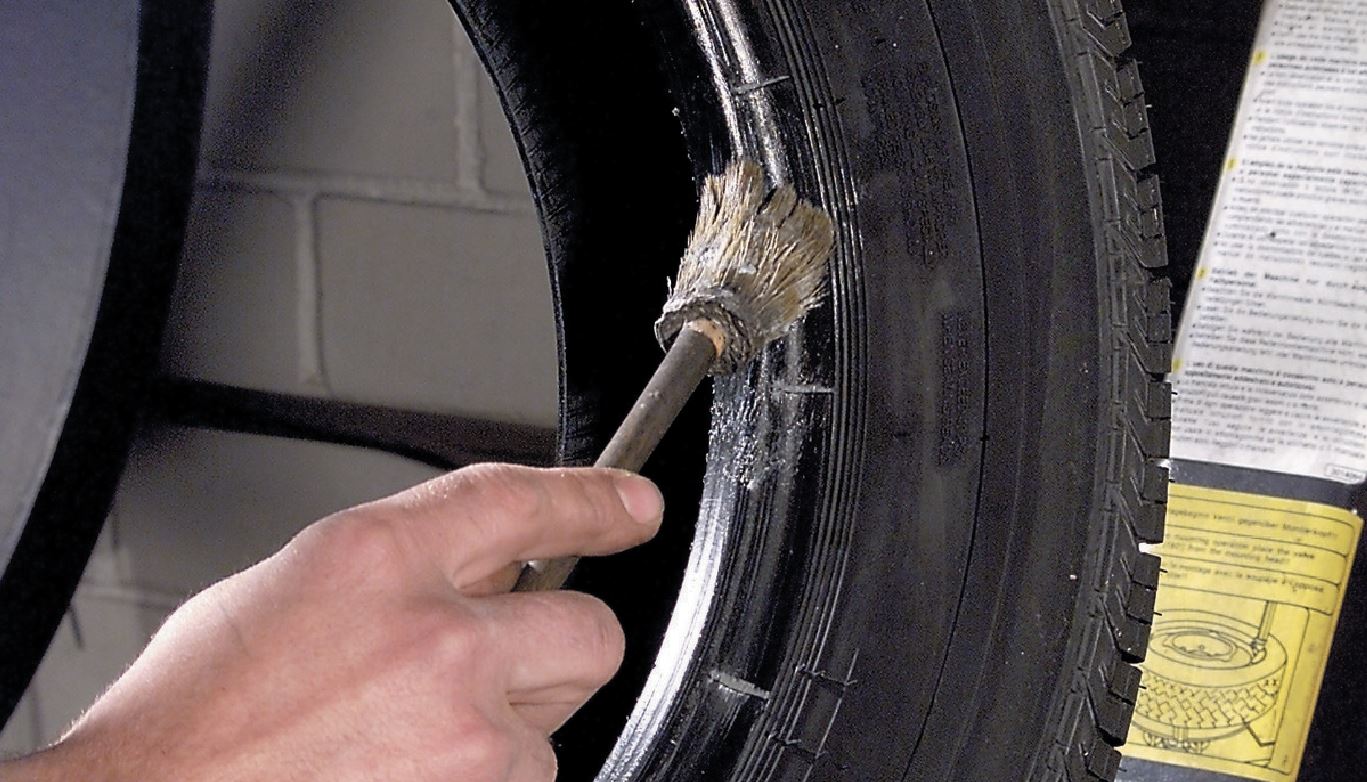 TIRE FITTING PASTE 11LBS (5 KG)
890.1221
- UNSPSC
25172500
For fitting of car, truck and motorcycle tires
IN-STORE
Temporarily out of stock in Vaughan, ON as of 7:39 PM.
Call us at (289) 474-5447 to see when the article will be back in stock and to place an order.
Technical Information
| | |
| --- | --- |
| Contents | 5 kg |
| Consistency | Creamy, solid |
| Colour | White |
| pH Value | 5.5 - 6.0 |
| Processing Temperature | -15 °C to +50°C (+5 °F to +122 °F) |
| | |
| --- | --- |
| Flash Point | > 100 °C (212 °F) |
| Density at 20°C | 1.04 g/cm³ |
| Shelf Life | 24 months |
| EAN | 4045989518722 |
Features
Excellent lubrication
Pressure-resistant, transparent fitting film
Short aeration time
Tire and rim care with "FORMULA G"
pH-neutral
Physiologically safe
Free of harmful solvents
Keeps tire bead supple and operable during storage in summer/winter
Silicon-free
Benefits & Advantage
Low force required for quick fitting of the tire
Reduced wear of tire fitting equipment
Gentle on tire bead and rim
Better centering of the tire on the rim
Low consumption due to sparing use of material
No splashing and soiling when the tire snaps onto the rim
Non-positive bonding between tire and rim shortly after fitting
Reduces complaints and consequential costs for possible re-balancing
Saves costs for unnecessary checks of balancing equipment by service technicians
Keeps tire rubber supple and assures permanent sealing between rim and tire bead
Fights rust (non-corrosive)
Prevents sticking of the tire to the rim
No aggressive effect on tire rubber or rim
Skin and environment friendly
Instructions
Use with brush or sponge
Tire removal: Press tire off rim with suitable equipment. Apply tire fitting paste sparingly to rim and tire bead using a brush or sponge
Tire fitting: Prior to fitting a new tire, clean the rim of all residual fitting paste in the area of the tire bead. We recommend using brake cleaner for this purpose. Remove possible rust with a wire brush. These preparations will enhance the effectiveness of the Würth tire fitting paste. Apply a thin coat of tire fitting paste on the tire bead and the rim and fit the tire using the appropriate tire fitting equipment. Expert fitting of the tire is a basic requirement to achieve the best possible running characteristics of the tire
Notices
This information is only a recommendation based on our experience. Preliminary testing required
Review(s)
2020-09-29
Excellent for mounting tires of any size
2020-06-02
I would recommend this product to any shop owner that installs tires.
2020-04-27
Bon produit a bon prix !
2019-06-10
Good consistent product. No complaints from the Tech's when mounting tires
2018-11-19
The guys in the shop prefer this over the liquid stuff every time
---