With the Wurth Canada SIS Digital Solution, Automotive, Industrial, Manufacturing and MRO Companies Can Recover Costs, Create Detailed Invoices and Manage Inventory
Wurth Canada SIS is a simple and powerful Web-based solution for cost recovery, inventory management and inventory control. Wurth Canada SIS also comes with an easy to use Apple iPhone App for scanning barcodes using your cell phone. Immediately increase your business's productivity and profitably with SIS.
Wurth Canada SIS offers auto body shops, dealerships, industrial shops, manufacturing companies and MRO businesses with a multitude of tasks such as:
Recover ALL of your shop costs and increase your profits through detailed customer invoices. You'll never forget to bill out for supplies again, and your shop supplies will be itemized and billed individually and professionally.
Create and edit repair orders, invoices and purchase orders.
Build cost centres / profit centres / repairs groups or use pre-defined repair groups from Wurth Canada, which conveniently group products you use every day on common repairs. Just scan the barcode with your phone and it's added to your customer's invoice.
Track part numbers and inventory easily on the SIS Website and know when you need to reorder.
Track fleet vehicles and products used on each vehicle.
Track the costs and amount of products used by each technician on each job.
Track tools with the Tool Check In / Check Out feature.
Wurth Canada's SIS will provide to your company a great personal image of efficiency and transparency in the eyes of your customers.
Plus, when combined with our inventory storage solutions, ORSY program (ORganisation and SYstem), your inventory will be organized, available and controlled.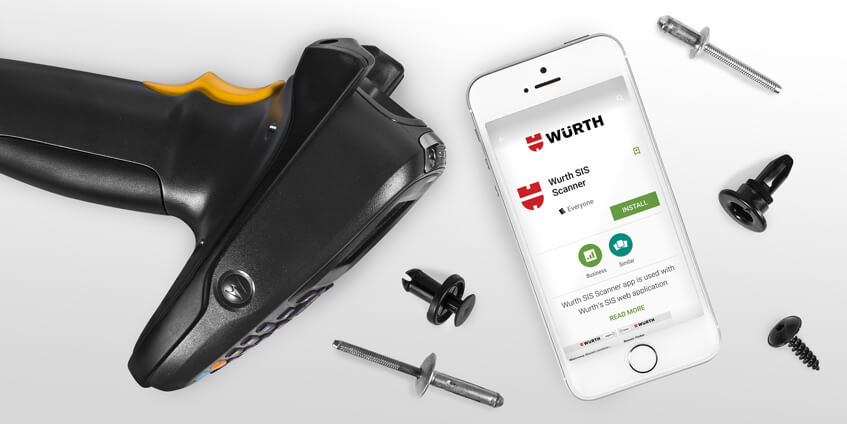 Build Repair Groups or Use Wurth Canada's Pre-Defined Repair Groups to Quickly Track Shop Supplies on Common Repairs
Have you ever forgotten to bill a client for a shop supply? Are you looking to bill your clients more accurately and professionally by transitioning away from billing for confusing 'shop costs'? Wurth Canada SIS is the solution you're looking for!
The image below shows an excellent example of a common repair group. When your technician completes the repair, they simply scan the barcode with their phone and the shop costs are applied to the customer's detailed and itemized invoice.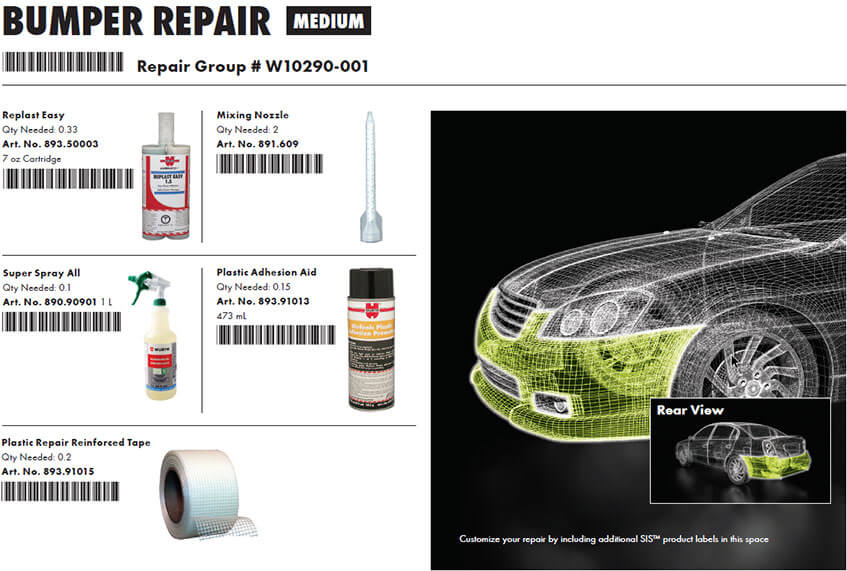 Interested in Learning More About Digital Cost Recovery and Inventory Management with Wurth Canada's SIS?
Wurth Canada's Representatives are available to help you set up your digital invoicing and App-based inventory management system quickly and easily. No matter where you're located in Canada; we'll be there to help.
Interested in receiving an in-person consultation? Contact us today! There's a Wurth Canada solution that's right for you.