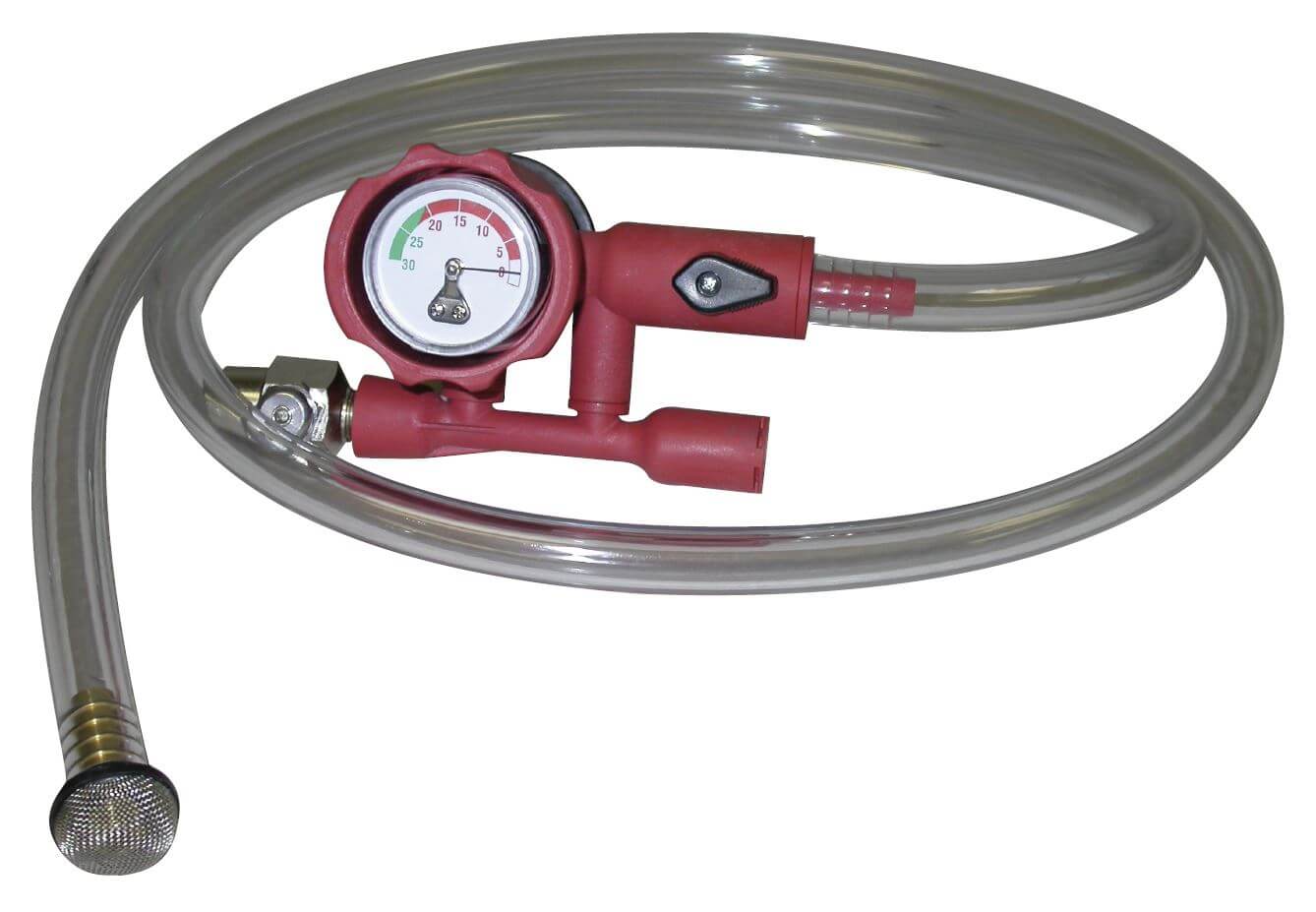 714.5518
- UNSPSC
27110000
For professional cooling system service. Refill cooling systems without airlocks. The coolant refiller is an economical alternative to the original Air-Evac unit. This nylon composite version rather than brass does the same function of evacuating air, leak testing and refilling coolant systems.
Technical Information
| | |
| --- | --- |
| Material | Durable plastic with nylon weave |
Features
Built in venturi assembly
Easy push button vacuum control valve
Recessed Gauge with protective collar
Universal cone adapter fits most radiators
Durable plastic with nylon weave for added strength
Benefits & Advantage
Fast re-filling of cooling system in minutes
No need to jack up suspension or use time consuming bleed valves
No airlocks means no comebacks saving time and money
Built in leak test ensures system integrity before filling
Clean and fast - no mess- no spills
Applications
The AIR-EVAC II tool uses shop air to pull a vacuum on the system, checks for leaks if the system holds vacuum, refills the entire system with coolant in just seconds and eliminates any possible airlocks. The tool is to be used on a drained radiator (the rest of the system may contain residual coolant). Operated by shop air, the tool will evacuate the air in the system via a powerful vacuum. You then perform a vacuum leak test on the system by determining if the vacuum holds. Then, simply refill the system by opening a valve and allow the vacuum created to draw the coolant mixture back into the system. It does not require interchanging hoses mid operation as the venturi is built in. Vacuum gauge is recessed for better protection and it comes with a universal fit all cone adapter.
Contents
Venturi connector and hose
Fill hose with filter
(1) cone adapter
Review(s)
2021-03-25
Works good,I like this setup better than the funnel fill
---