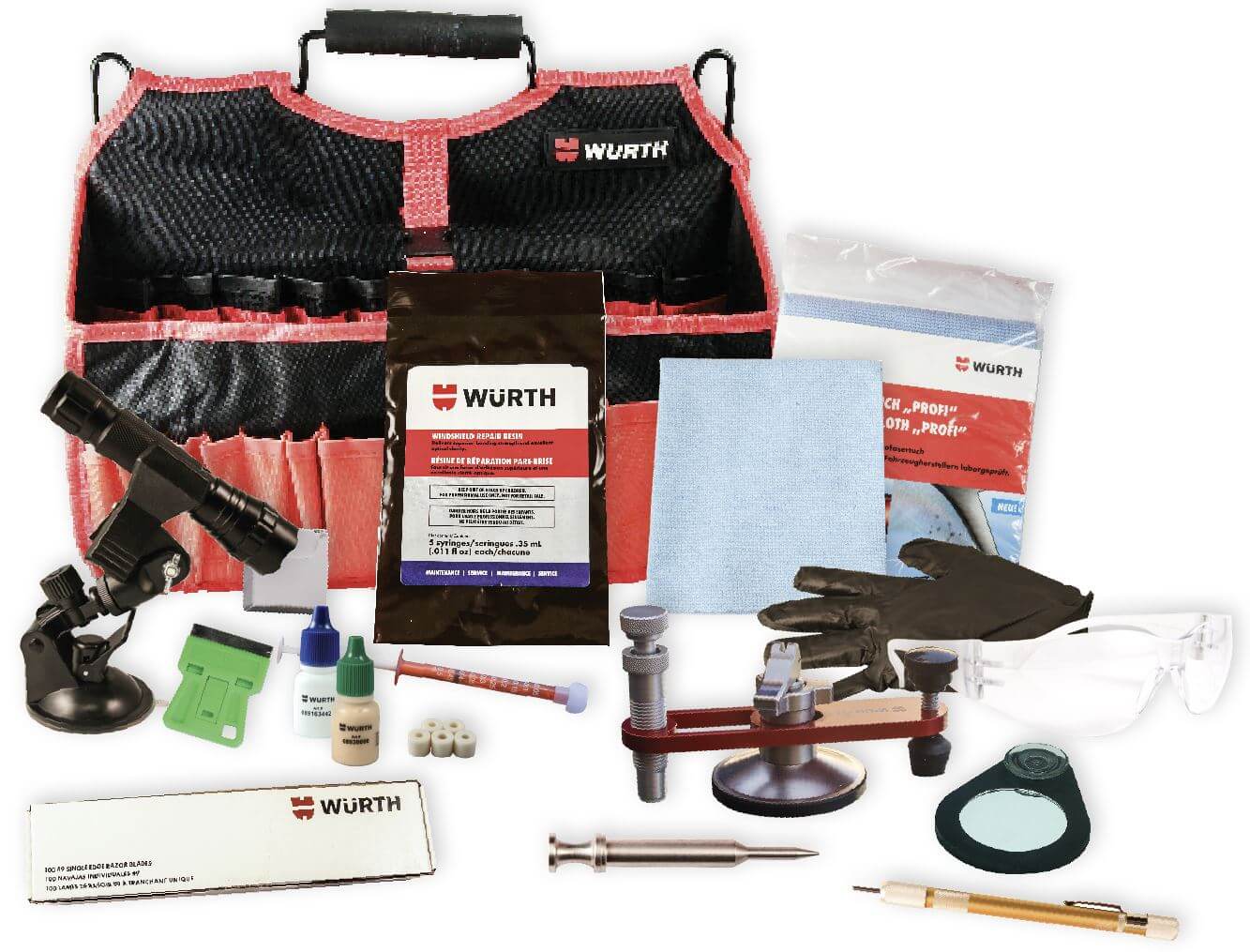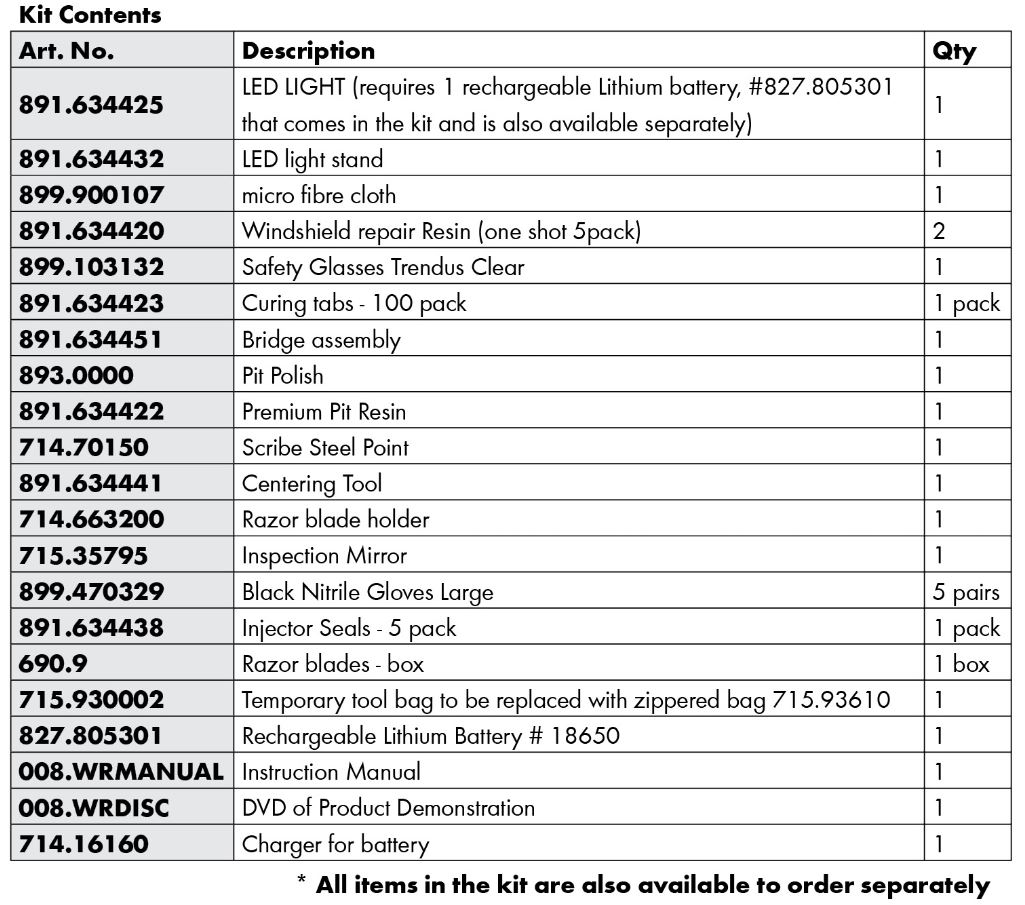 964.893750
- UNSPSC
25175101
For use on all laminated windshield glass
IN-STORE
1 pieces in stock at Vaughan, ON as of 6:02 AM. Directions
Call us at (289) 474-5447 to place an order and to learn about our in-store services.

In-store pickup -

FREE

Curbside pickup -

FREE

Same-day local delivery
Features
Each kit is ready to make 10 repairs
Simple to use and maintain! Most other windshield repair systems require multiple seals and "O-rings". Our system requires only one seal
The bridge is equipped with a vacuum cup, others use suction cups. The vacuum cup allows complete 360 degree adjustability
Our kit includes a pit location device called a centering tool that ensures the injector barrel is straight over the centre (pit) of the break, without the need to view down the barrel for those hard to reach and see spots
No extra pumps or hoses needed in our kits
Kits come complete with everything needed to professionally repair all types of repairable windshield damage such as Star, Bull's-eye, Combination breaks and cracks
One-shot high quality repair resin
Applications
Laminated automotive glass
Vertical repairs
Edge repairs
Curved glass
For the repair of Star, Bull's-eye, Combination breaks and cracks
Contents
1 LED Light
1 LED light stand
1 Micro fibre cloth
2 Windshield repair Resin (one shot 5 pack)
1 Safety Glasses Trendus Clear
Curing tabs - 100 pack
1 Bridge assembly
1 Pit Polish
1 Premium Pit Resin
1 Scribe Steel Point
1 Centering Tool
1 Razor blade holder
1 Inspection Mirror
5 pairs of Black Nitrile Gloves Large
Injector Seals - 5 pack
Razor blades - 1 box
Temporary tool bag to be replaced with zippered bag 715.93610
1 Rechargeable Lithium Battery # 18650
Instruction Manual
1 Charger for battery #18650
Instructions
Please refer to your instruction manual and Würth DVD for more detailed information
Notices
*Please keep the kit and contents out of direct sunlight*
Review(s)
2021-04-08
vraiment complet et facile d utilisation
2020-12-12
Very nice kit quality products Easy to use Recommend to anyone
2020-07-20
Kit complet, facile d'utilisation et belle finition de réparation.
---