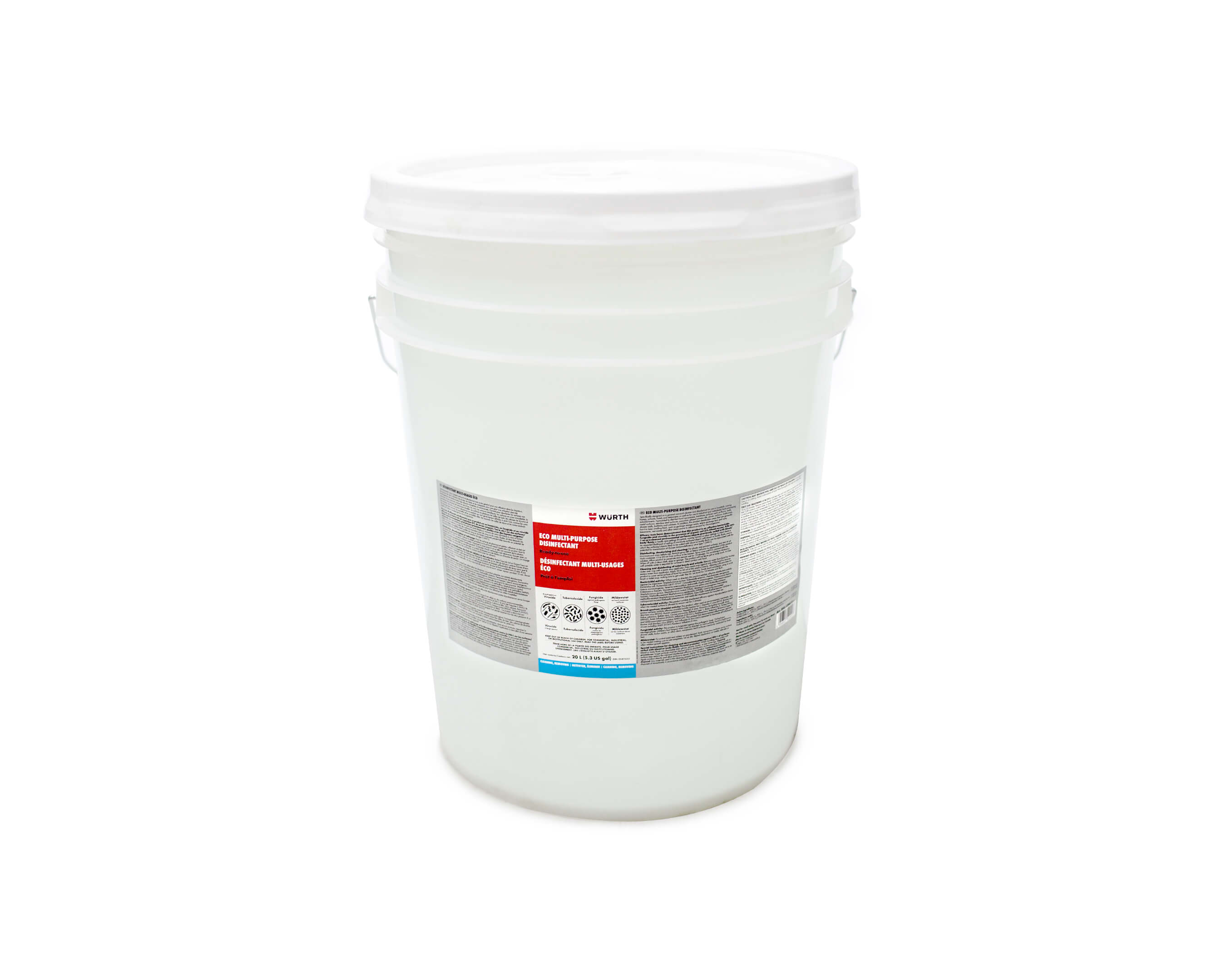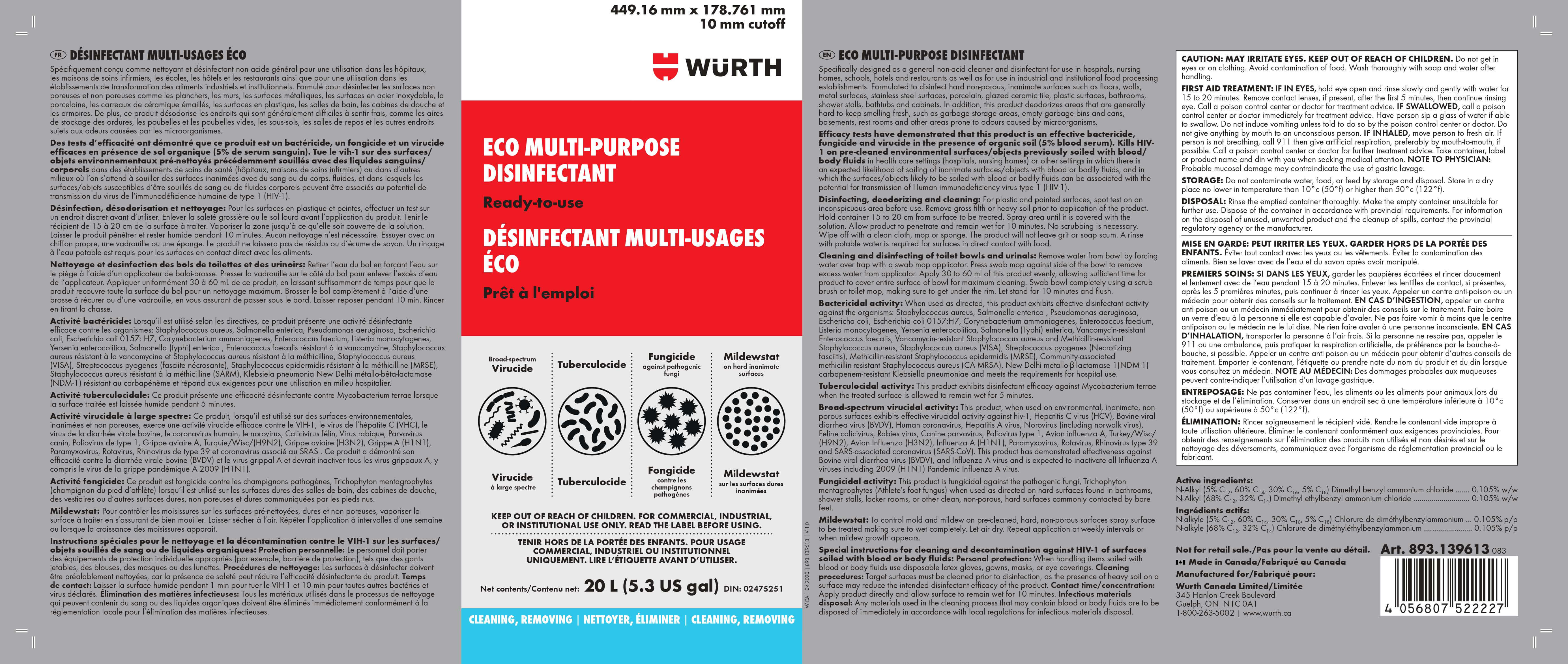 ECO MULTI-PURPOSE DISINFECTANT RTU REFILL 20L
893.139613
- UNSPSC
47130000
Environmentally safe cleaner, deodorizer and disinfectant that stops the spread of contamination, contagious germs and micro-organisms. Meets Health Canada requirements for emerging viral pathogens. This means that it is an authorized disinfectant to use against the coronavirus that causes COVID-19.
Technical Information
| | |
| --- | --- |
| Contents | 20 L |
| Dilution | Ready-to-use refill |
Features
Effectively disinfects against most bacteria and viruses including: Salmonella, E. coli, Influenza and H1N1, human coronavirus (COVID-19) among other viruses at 10 minutes contact time
DIN number 02475251
Kills 99.9% of germs
Sanitizes all inanimate surfaces
Won't streak or leave behind sticky residues
Can be used to clean any surface that will not be damaged by water
This formula is listed on Health Canada's list of hard-surface disinfectants that are likely to be effective for use against coronavirus (COVID-19) https://www.canada.ca/en/health-canada/services/drugs-health-products/disinfectants/covid-19.html
Pet friendly
Applications
Industrial, Institutional and Food Plants
Health Care Facilities and Dental offices
Instructions
Ready to use bottle 1L (893.139611): Due to the world shortage, we will be shipping 1 trigger for every 2 bottles purchased.
Refill (893.139612,893.139613): Never decant disinfectants into an unlabeled container. All containers used to transport decanted disinfectants must be properly labeled.
Review(s)
2020-11-26
I am sure it does the job but the odor is very strong and staff find it hard to use.
2020-11-09
This product is used by our employees as a regular hand sanitizer as well as being used for tools and equipment and is always within arms reach. I would recommend this product to anyone and everyone who has a number of employees working in close proximity with each other and using hand tools. seems to be a good quality of product and has all the ingredients we were looking for.
2020-05-23
Great product:
2020-05-02
5 star customer service by Andrew Clark. Many thanks.
2020-04-20
good assistance and does the job
Questions & Answers
Q
: Is this product scented? We need unscented for our workplace.
October 06, 2020
A
: This product has no added fragrance and when used in the spray format will have no scents. The only time it will have the characteristic scent is when used in a fogging machine. Therefore using fogging machines to disinfect enclosed areas that will be used for human use needs to be carried out at least 15-20 mins prior to the area being used by people.
Q
: Is this product pet friendly?
October 06, 2020
A
: This product is safe to be used in facilities such as animal hospitals, kennels, veterinarians offices or use household surfaces exposed to animals, according to Health Canada approvals.
---