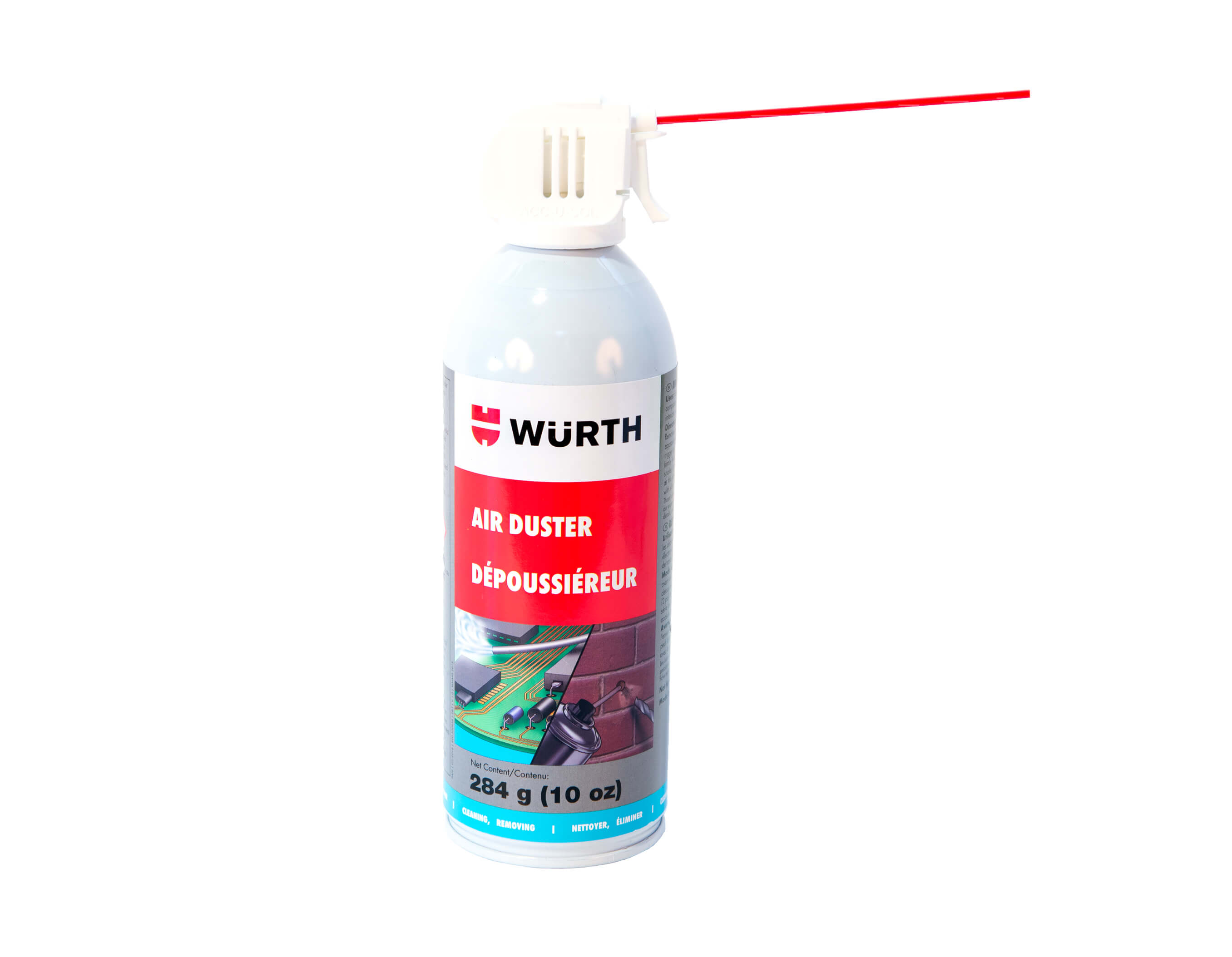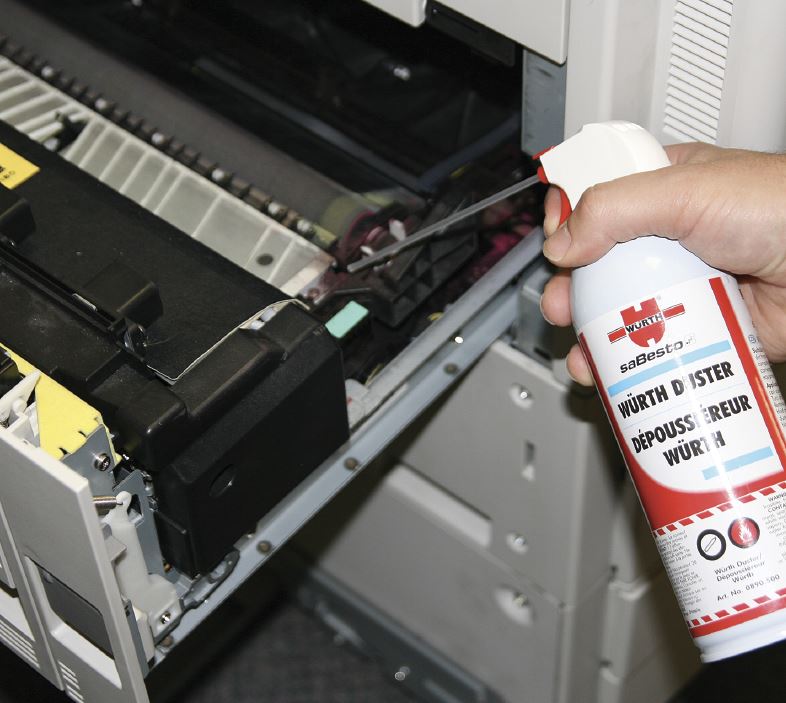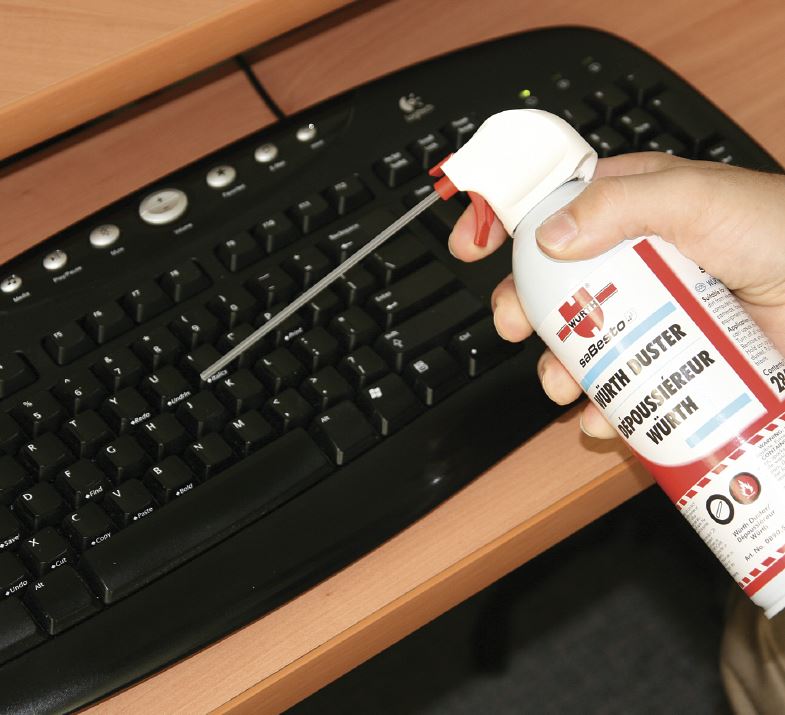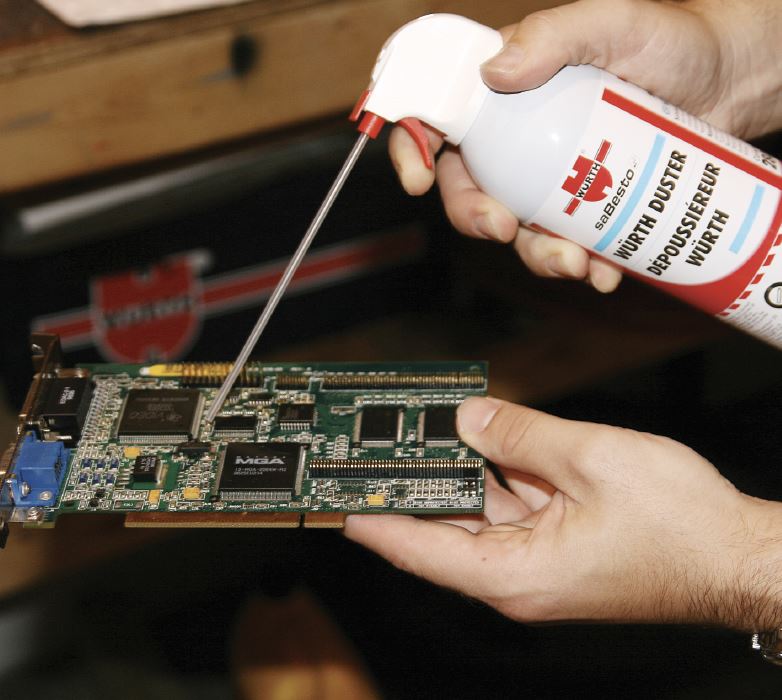 WURTH DUSTER 284G (OLD-890.500)
890.500856
- UNSPSC
15121505
Compressed air spray removes dust effortlessly from inaccessible places
IN-STORE
1 pieces in stock at Vaughan, ON as of 5:48 PM. Directions
Call us at (289) 474-5447 to place an order and to learn about our in-store services.

In-store pickup -

FREE

Curbside pickup -

FREE

Same-day local delivery
Features
For simple handling
For high pressure and density
For zero residue
Benefits & Advantage
Always ready for use, no compressor, electrical cables or compressed air hoses necessary
Precise spraying with long spray tube
Time-saving cleaning and removal of dust
Intensive and powerful air flow
Does not attack surface finishes
Moisture free
Does not contain VOCs
Applications
Suitable for maintenance work and repairs of data processing equipment, printers, copiers, electronic components and modules, fine mechanisms, optical instruments, cameras, lenses, projectors, housings, automotive electronics, magnetic tapes, magnetic heads, measuring equipment, precision parts, microscopes, watches and model making
Instructions
Insert spray tube in the opening of the spray valve. Always hold can vertically when spraying; do not invert can while spraying. The can retains its optimal pressure if the spray valve is operated in short bursts.
Notices
Do not spray into eyes, mouth or other body openings. Do not spray onto hot surfaces.
Review(s)
2021-09-27
quand tu n'as pas de ligne à air proche , c'est parfait
---