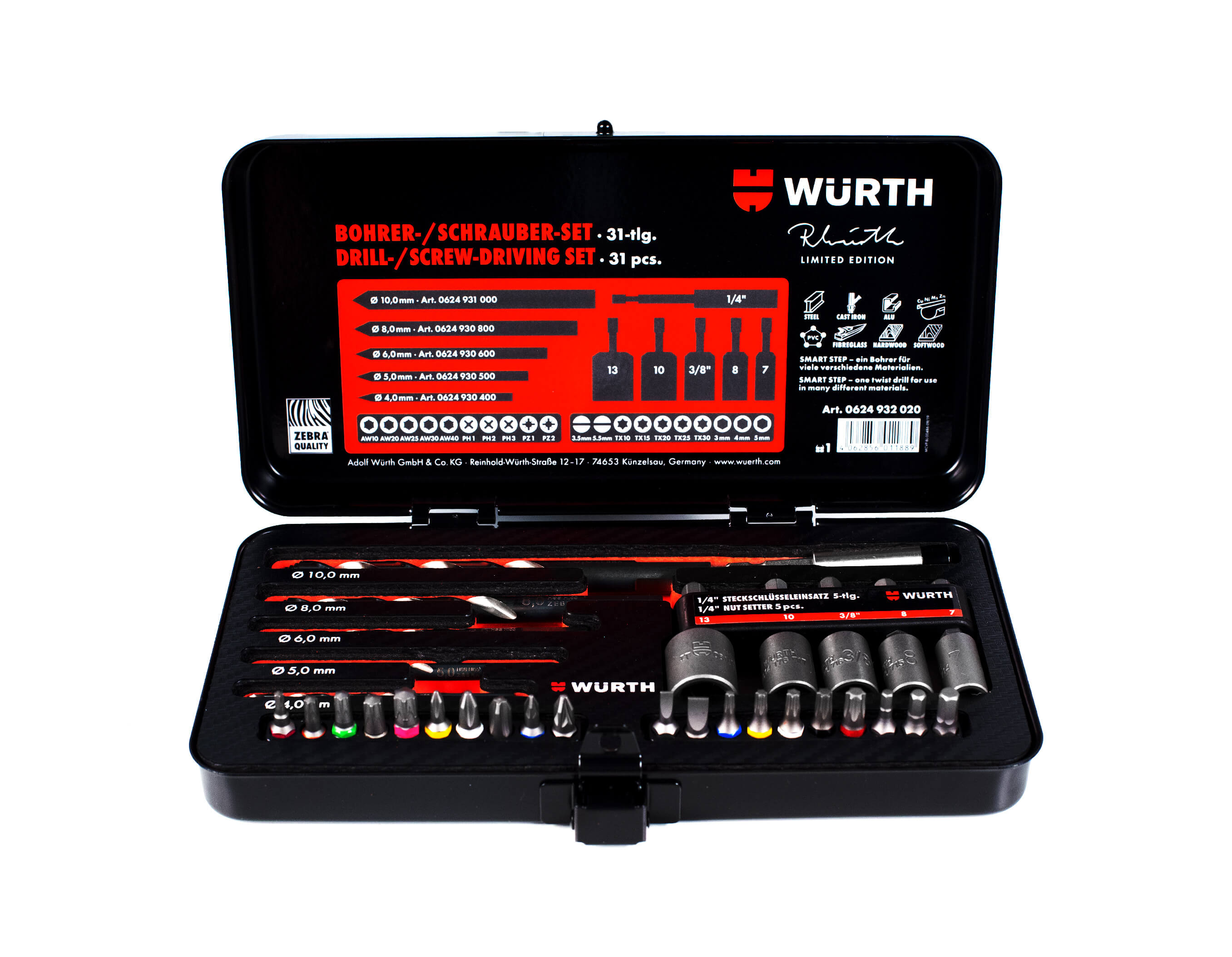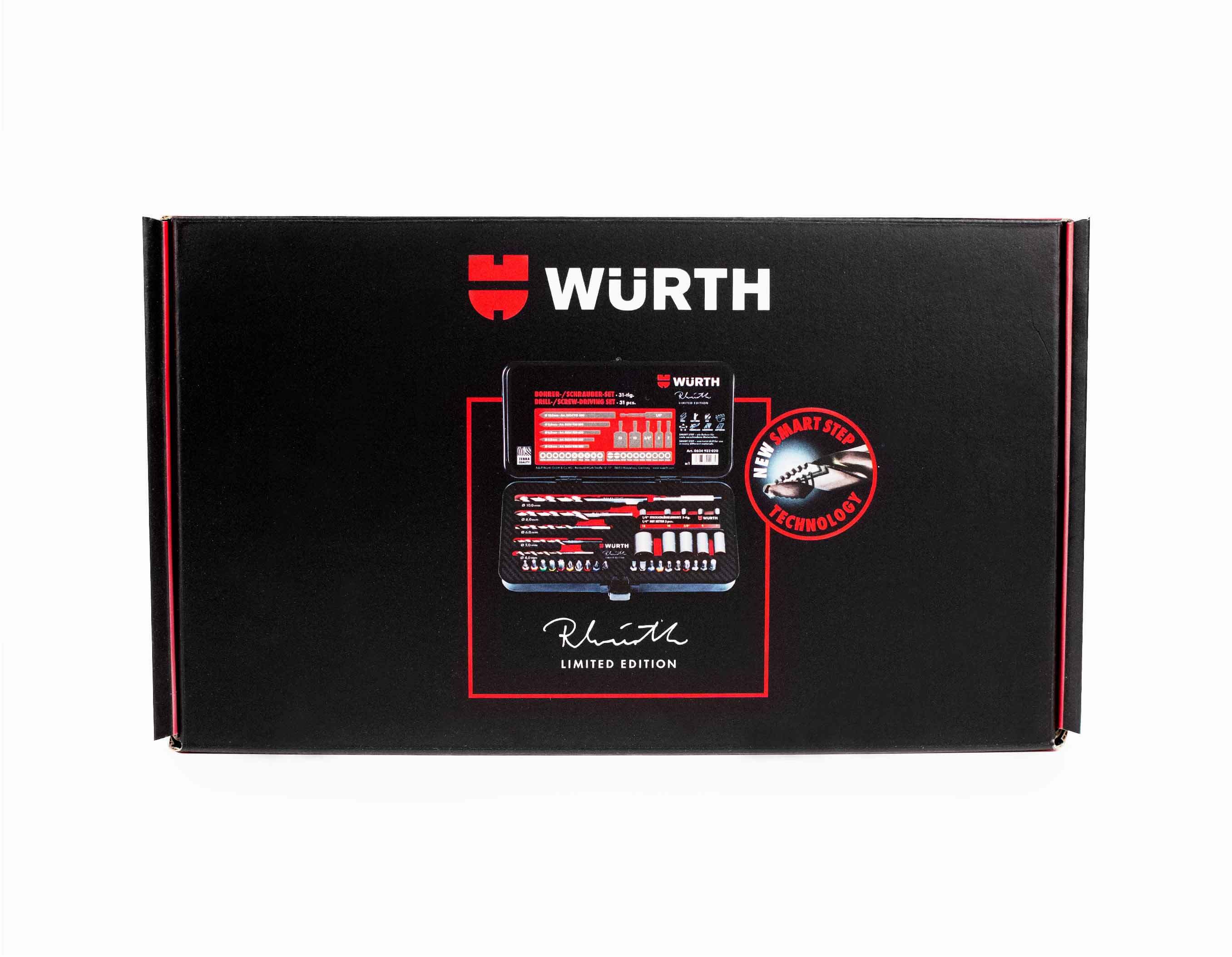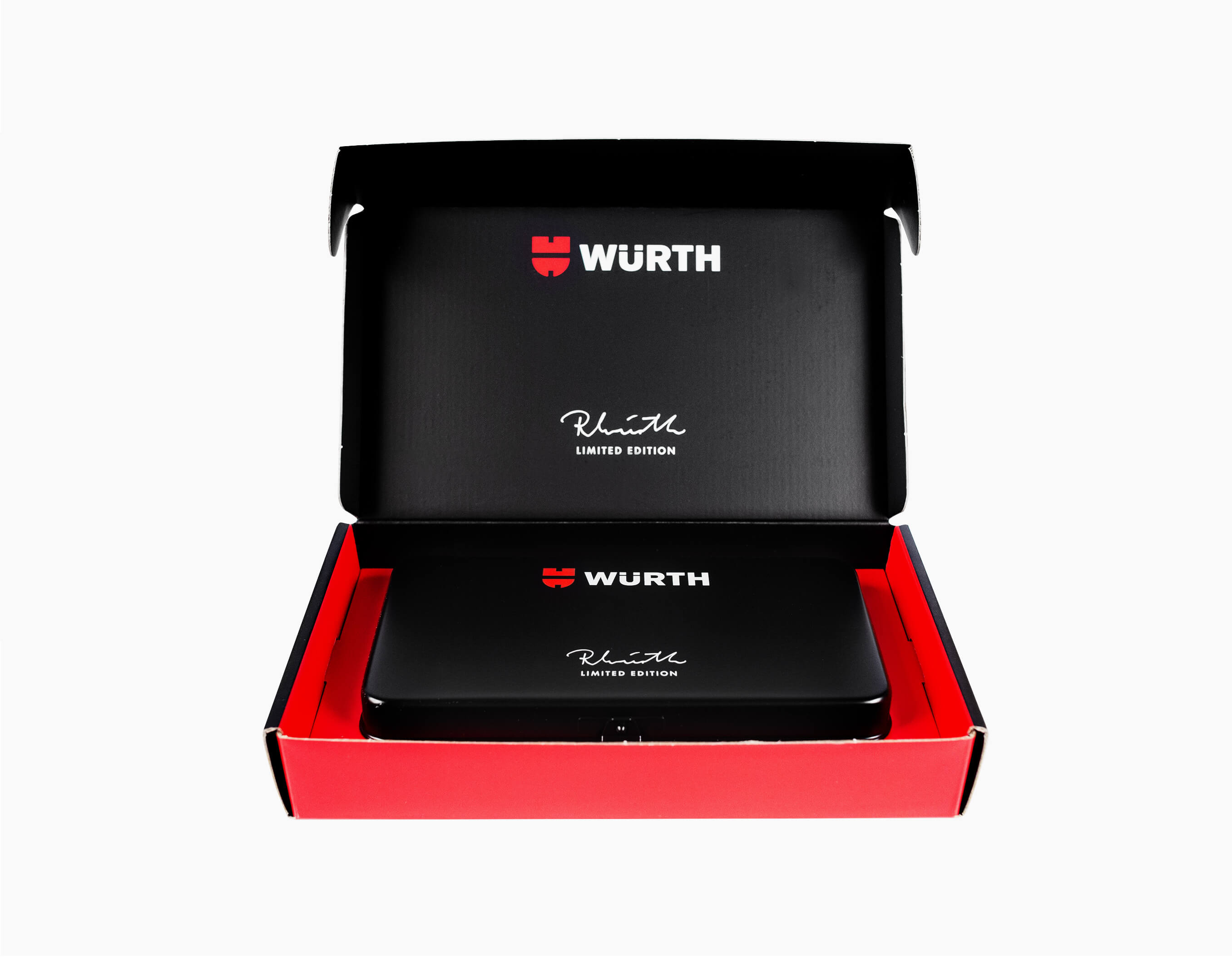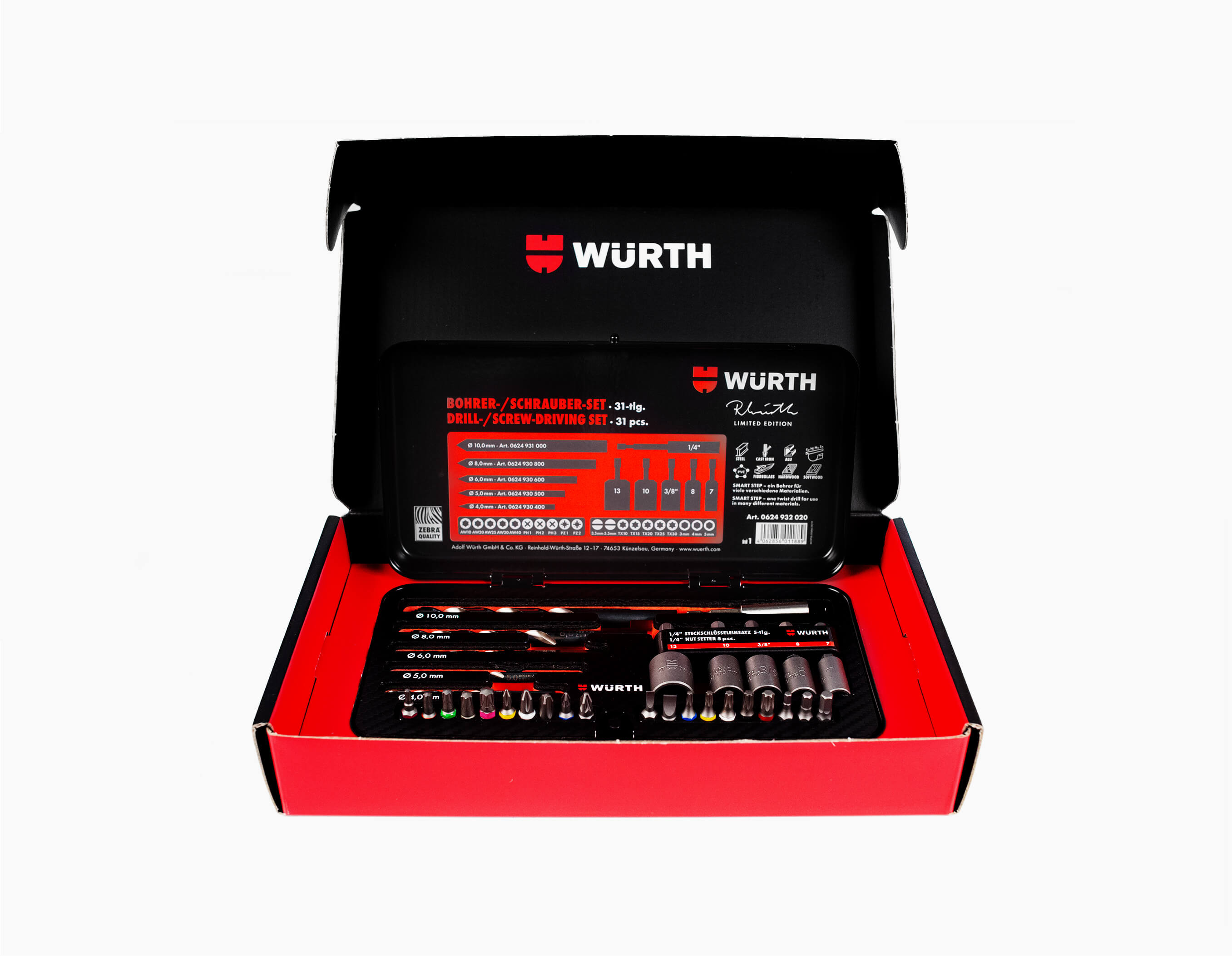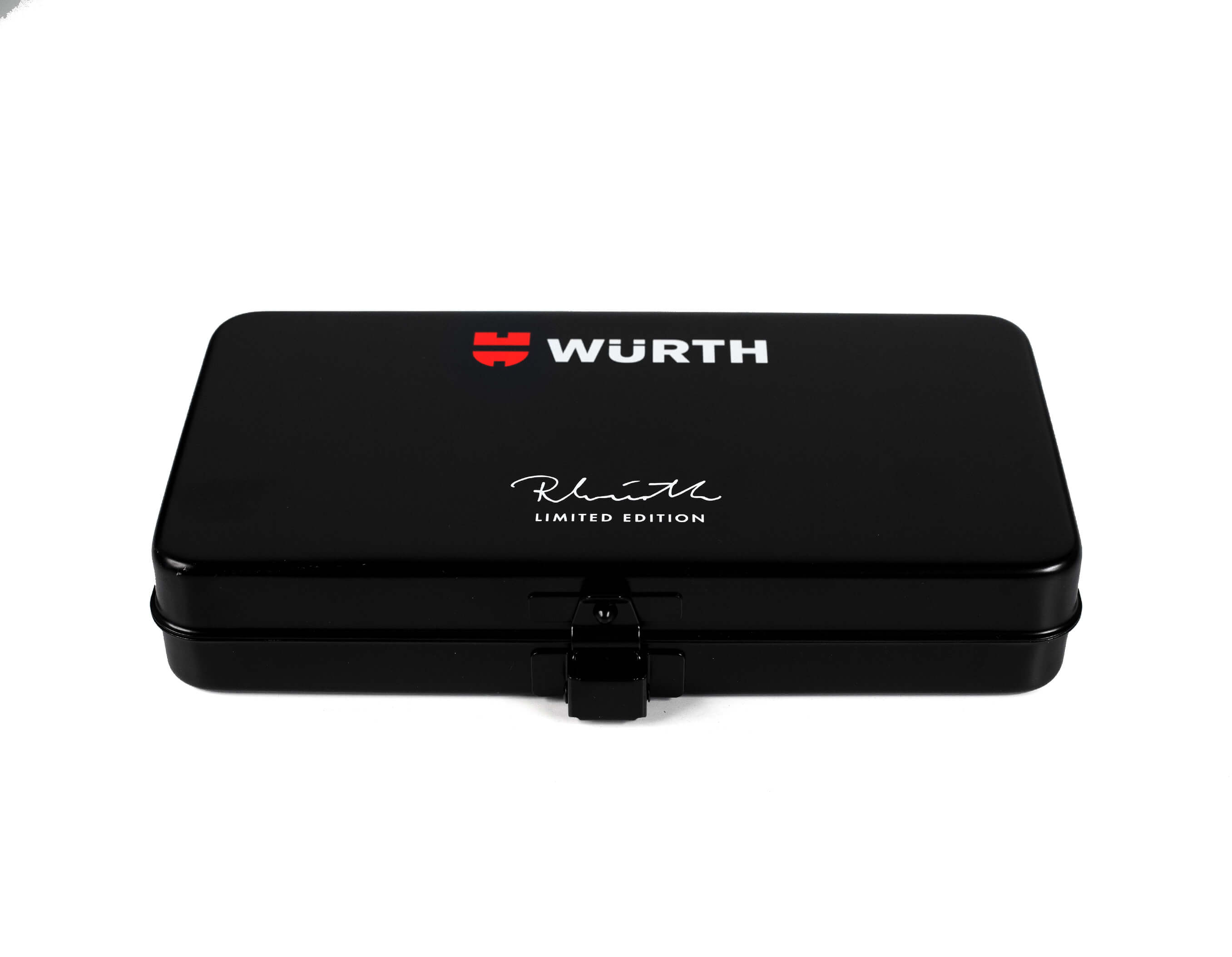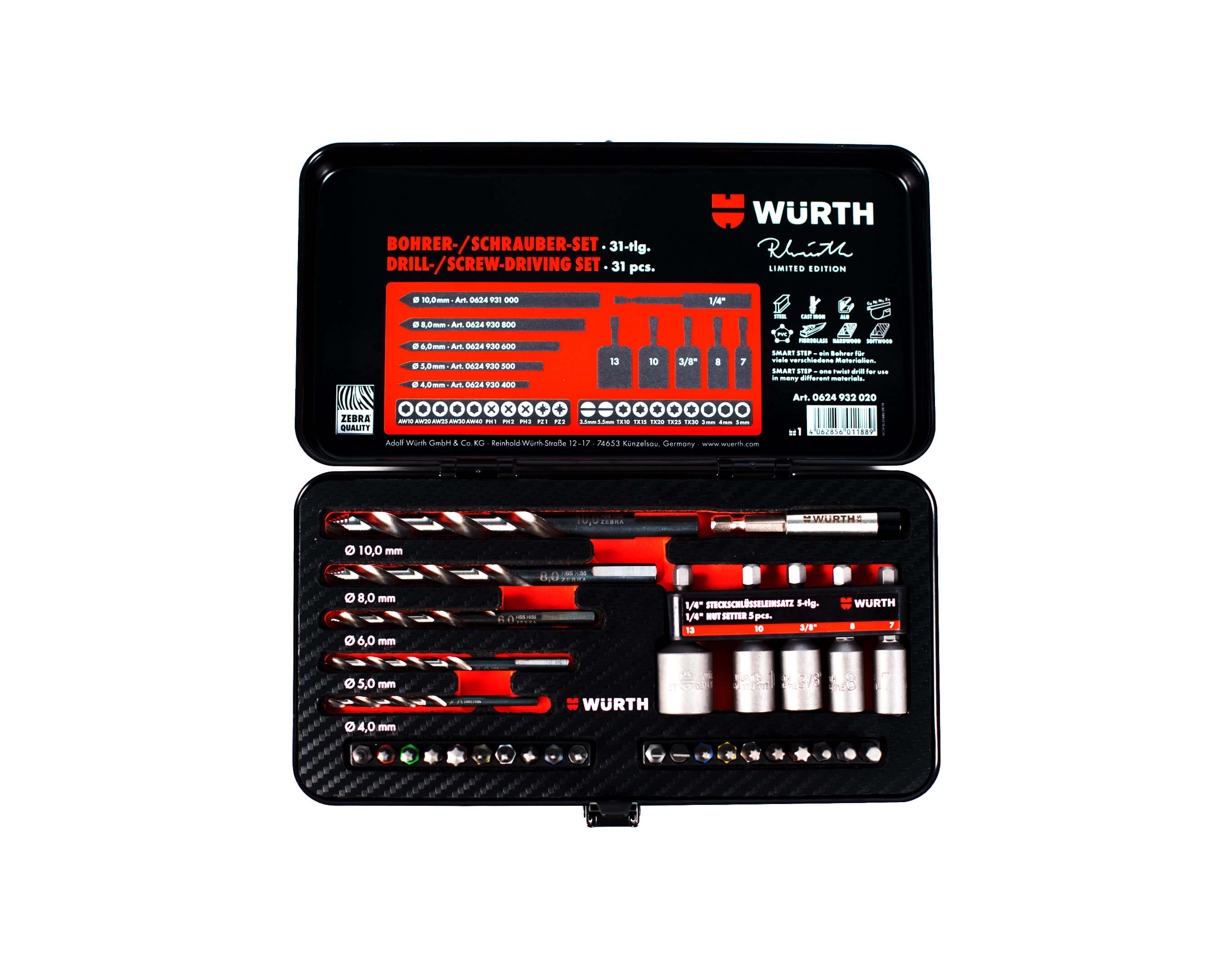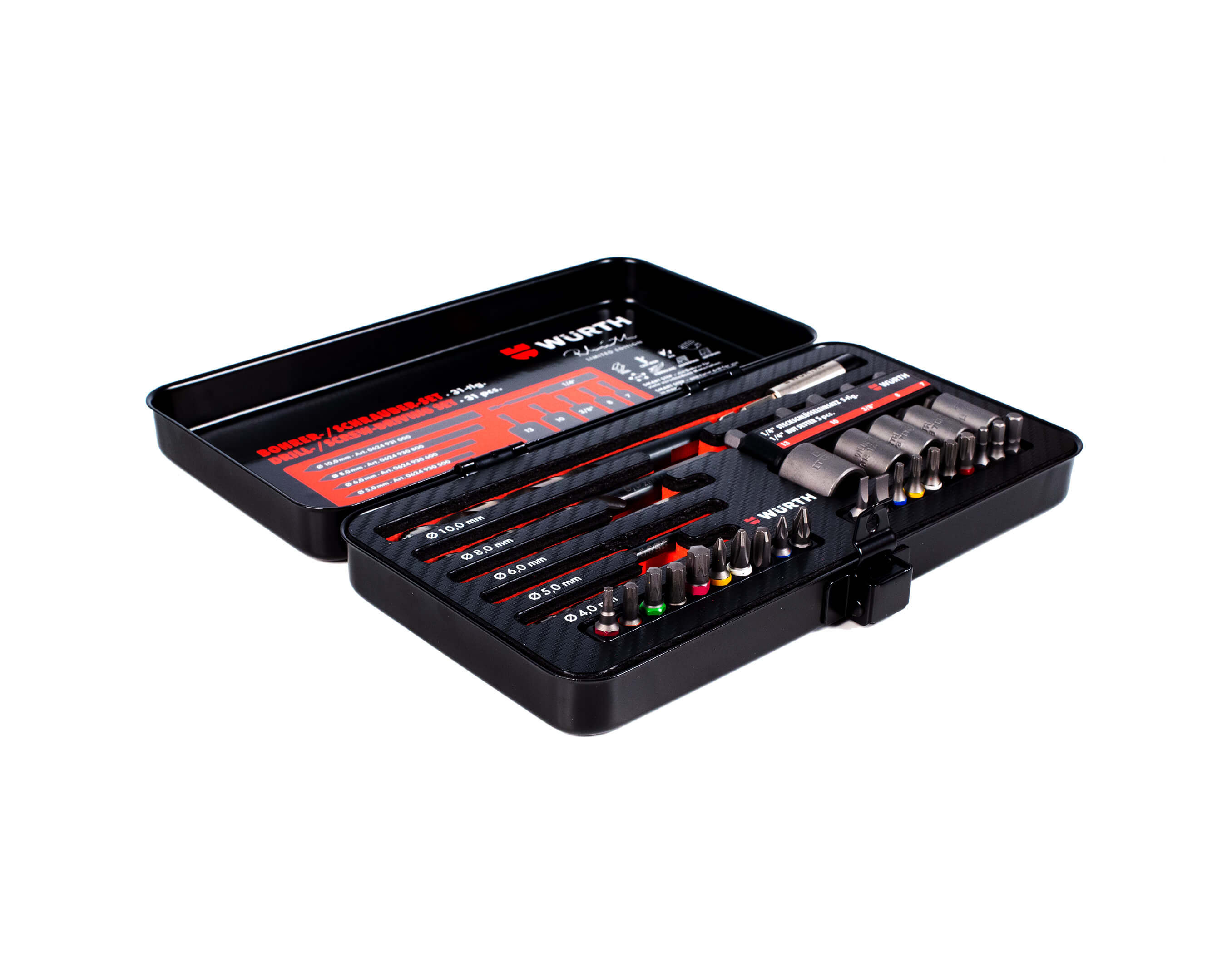 RW-Drill Bits-Nut Setters And Bit Set-31pc
624.932020
- UNSPSC
20121600
Convenient drive tool set with the most common bits + high performance Smart Step drill bits.
IN-STORE
3 pieces in stock at Vaughan, ON as of 9:47 AM. Directions
Call us at (289) 474-5447 to place an order and to learn about our in-store services.

In-store pickup -

FREE

Curbside pickup -

FREE

Same-day local delivery
Features
Stepped drill bit geometry for drilling precise circular holes without Center punching.
Insert made of high quality plastic in attractive carbon optics for more robustness, firmness & easy cleaning.
The tool sizes are marketed on the inserts for quick finding.
Würth will donate 2 Euros to a non-profit organization for each set sold.
Applications
Perfect for rivet holes, drilling out stud bolts, for drilling sheet metal and thin-walled profile materials (such as aluminium/window profiles) in fabrication, metal, wood, construction and maintenance industries. For easy use in power tools and materials such as steel up to 1,000 N/mm2, cast iron, aluminum, plastic, non-ferrous metals, hard and soft wood.
Contents
5x – Twist drill HSS 338 SMART STEP 4, 5, 6, 8, 10mm
1x – ¼" Bit Holder Magnetic
10x – ¼" Bit 25mm AW10, 20, 25, 30, 40 ; TX10, 15, 20, 25, 30
10x – ¼" Bit 25mm PH1, PH2, PH3, PZ1, PZ2 ; Hexagon 3, 4, 5 ; Slotted 3.5 ; 5.5mm
5x – ¼" Nut Setter magnetic 7, 8, 3/8", 10, 13mm
Found in kit
008.HGG20214

HOLIDAY GIFT GUIDE PACKAGE 4

qty

1
Documents & Videos
Review(s)
2020-08-13
Nice packaging
2020-06-21
Great product ,would definitely recommend. Unfortunately the packaging was not the greatest and a little damage happened to the outer cardboard box.
2020-05-04
excellent service de mon rep 01144
2020-05-04
Excellent quality. Professional packaging. Canadians would still like at least 3 *** sizes in driver sets.
2020-05-04
Beau petit quitte c'est sur que je vais surveiller les spéciaux. Merci
2020-05-01
Belle qualité de matériaux !
2020-04-27
I plan to use this set for my normal wood drilling. I would recommend this to anyone looking for quality tools. The quality is fantastic. Love the case.
2020-04-25
excellent service
2020-04-25
Great quality products, highly recommended!
---