What is going on your wishlist this year?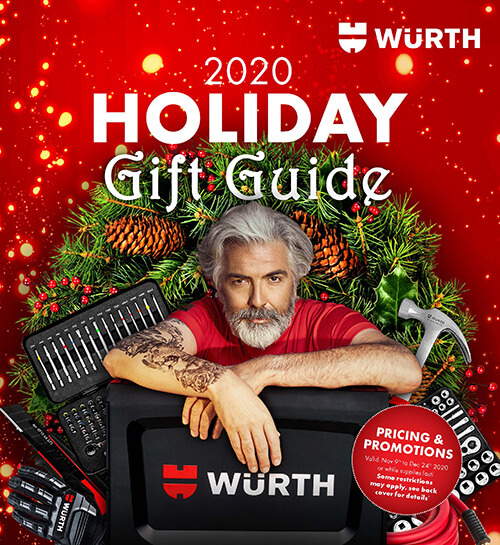 SOME RESTRICTIONS MAY APPLY
Pricing not applicable to customers who are part of a pricing agreement. Individual accounts are unable to purchase chemical products. If you are a new customer to Wurth Canada you must sign up for an account online to access 2020 Gift Guide pricing. NOTE – All packages requiring 'How to Enter' instructions must be ordered directly through a Wurth Canada Sales Representative and are not available to order online.