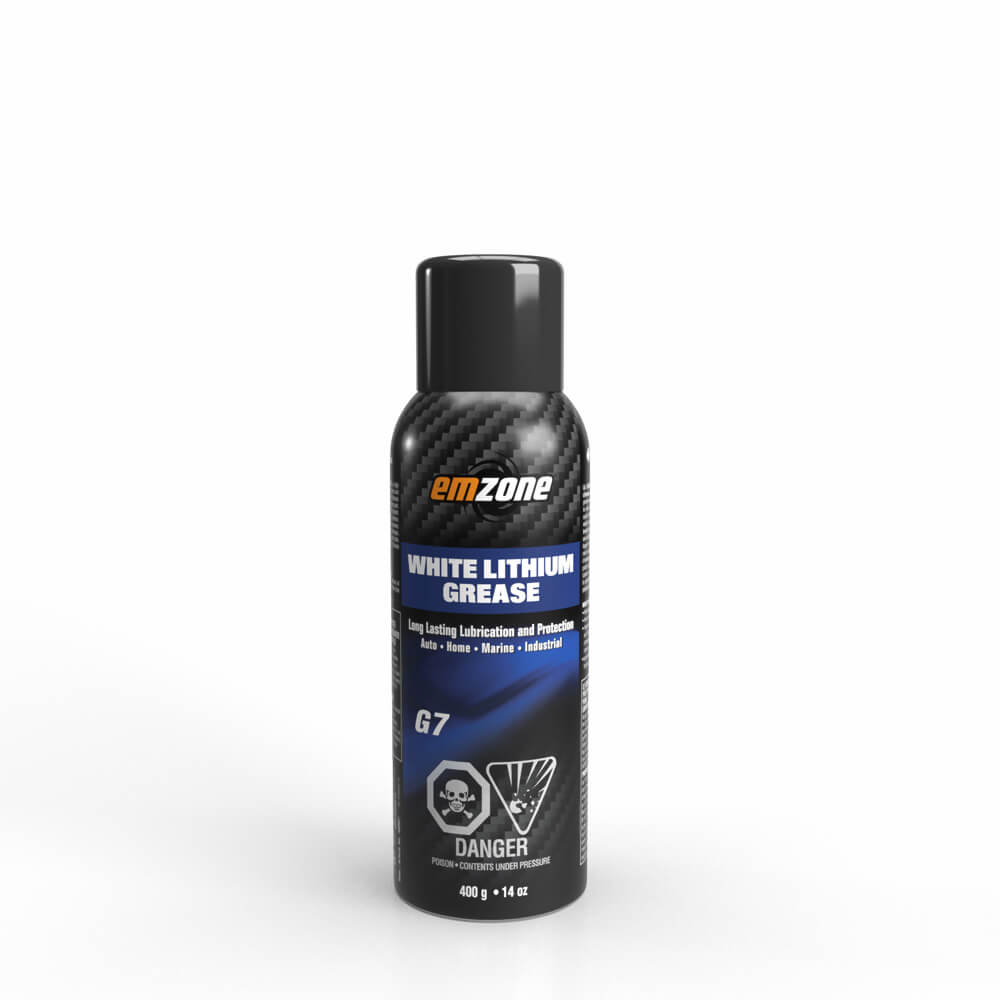 EM White Lithium Grease 400G
White Lithium Grease is a high performance grease that lubricates parts and metal while protecting against rust. It also reduces friction and wear on metal and moving parts. The Emzone White Lithium Grease withstands high heat, is water resistant and ideal for use on door hinges, hood latches, hatchback struts, seat tracks, jacks, winches, gear shift mechanisms, steering linkages, garage door and delivery truck door tracks. It is safe on most paints and plastics and is silicone free.
Instructions
Shake well before using.
Hold can in an upright position.
Spray on to surface from a distance of 20-30 cm (8-12 in). Use extension tube for hard to reach areas.
Allow to penetrate area or part.
Review(s)
Product not yet rated.
---