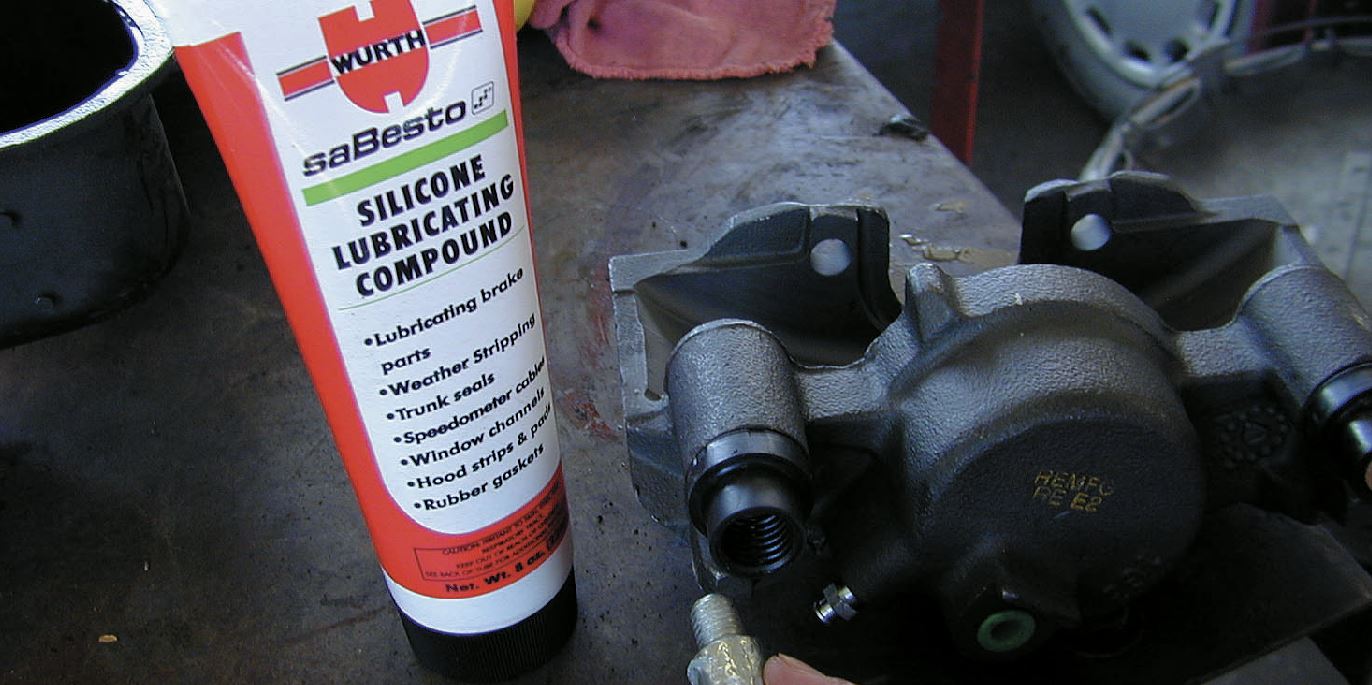 SILICONE LUBRICATING COMPOUND 226 ML
890.2211
- UNSPSC
15121900
100% Silicone Lubricating Compound. Lubricates brake parts, weather stripping, speedometer cables, hood stripes and pads, trunk seals, rubber bumpers, window channels, rubber gaskets, fan and V-belts.
Technical Information
| | |
| --- | --- |
| Contents | 8 oz |
| Temperature Range | -56 °C to +230 °C (-69 °F to +446°F) |
Features
Excellent general rubber and plastic lubricant
Provides a moisture barrier
Will not cause rubber brake components to swell
Ideal for lubricating rubber parts in brake system, as well as slider pins during assembly
Shelf life: 12 months
Applications
Apply with a clean cloth, brush or sponge. Use sparingly. Remove excess.
Review(s)
2020-10-04
Idéal pour installer des Rubber genre coulisses de vitre.
2020-09-24
Go-to for brake slider lubrication. Great quality.
2020-09-21
BRAKE LUBRIFICATION
2020-07-21
Used on every brake job we do
2019-09-30
tres bon produit
2019-08-13
Easy to use, easy to navigate, great selection
2019-08-07
we use this product when we do brake services. I would highly recommend this to someone who does brakes.
2018-12-04
mostly on brake components
---